Throughout the year at Becketts Farm, we support many schools, community groups and charities with fundraising. We do this in a number of ways and we're always so pleased to hear back some amazing fundraising totals!
Additionally, our team members and customers get involved in various charity appeals and we are always blown away by your generosity towards causes close to our hearts and the hearts of the community we serve.
Here are some of our 2022 charity highlights!
Becketts Community Fund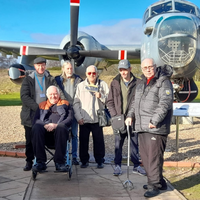 If you shop in our Farm Shop, you will have seen our token drop point, which supports three local charities or community groups every quarter. Pick up a token when you pay and place your vote. Each of the three charities receive something, so no one goes without. We simply use the tokens as a guide to split the fund proportionally.
In 2022, through our Community Fund we gave away over £5000. Charities that were supported through this scheme included: Headway, Yardley Wood Pantry, Peterbrook Primary School, Fat Fluffs Rabbit Rescue, Friends of Water Search & Rescue and Wythall Guides Group.
If you work or volunteer for a local charity which you feel could benefit from the scheme, you can submit an application here – https://www.beckettsfarm.co.uk/we-love-wythall/becketts-community-fund/
Sunflowers for the Ukraine
In July and August, we opened our sunflower field for visitors to wander at leisure. There were some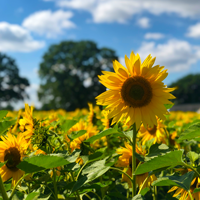 absolutely beautiful photos taken. But, more importantly, through your generosity we raised £2260 for the Disasters Emergency Committee Ukraine Appeal.
We hope to open up our sunflower field in the summer of 2023. Sign up to our newsletter to be the first to hear when it will open!
Raffle Donations and Sponsorships
It's been so lovely to hear of seasonal school, church and community fetes returning this year, following a couple of quieter years where these were restricted by the Covid-19 pandemic.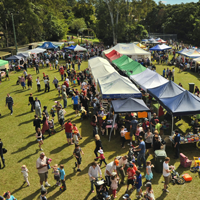 We've been very glad to supply gift vouchers and luxury gift hampers to a number of raffles, auctions and fundraisers. In total we've donated just over £5000 worth of prizes and we've loved hearing back your really grand fundraising totals!
We also continued our annual sponsorship of Woodrush Rugby Club.
Food donations
Whether its hundreds of pumpkins at Halloween, mince pies at Christmas or cakes and treats for bake sales throughout the year, we supported lots of you through donations of our fantastic produce.
The Dementia Café at Wythall Institute have enjoyed fresh bread rolls and cakes from our bakery counter for their monthly lunch events.
In October we started regular drops of bakery items to Friends of Isaac's Foodbank, which is an amazing charity set up by a local schoolboy. Isaac works tirelessly to build his foodbank stores and we're glad to help where we can.
West Heath Beavers, Cubs and Scouts group have enjoyed fresh fruit donations for their various 'camp' trips.
Birmingham Shelter who provide Christmas breakfasts for the homeless of our city had a large donation of eggs once again this year for their big cook off!
Wythall Witch Walk and Winter Wonderland
Our local Facebook group 'The Only Way is Hollywood and Wythall' have held many amazing charity events this year fundraising for Hollytrees Animal Rescue Trust, Teenage Cancer Trust and Acorns.
We were pleased to donate raffle prizes to the Wythall Witch Walk and Halloween in Hollywood.
We sponsored the grotto at Wythall Winter Wonderland so that Father Christmas could make extra special toys for all of the children who visited him!
Alison, and her team who work hard to put on the events have raised over £20,000 for the charities combined which is an incredible achievement. We're proud to be part of such a caring and vibrant community!
St Basils
Thanks to our staff and customers, we managed to take a huge amount of essential items to St Basils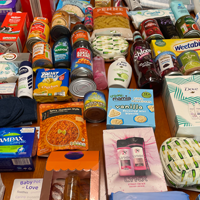 accommodation point in Redditch. This charity supports young people who have been made homeless with accommodation and support services to grow and become independent.
We also donated the money we'd have otherwise spent on table crackers at Christmas directly to the charity.
We now intend to keep our drop off point at the Farm Shop tills year-round. Items being collected include long-life foods, toiletries, mother and baby items and new bedding/towels.
Other Donations through the year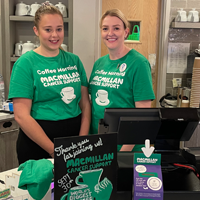 Macmillan Coffee Morning – £407.93
Poppy Appeal – £503.52
Christmas Jumper Day – £86
To the staff and volunteers at all the community charities we've supported we take our hats off to you for your hard work. We know our support is a drop in the ocean compared to the immense amount of dedication and passion that you put into these local causes – we feel proud to be part of Wythall (the centre of the universe) and its neighbouring towns and villages.
For any charity requests, please contact our team via email info@beckettsfarm.co.uk and we'll endeavour to help where possible.