Our sunflower field has been a star of the summer again here at Becketts Farm. We have had lots of lovely feedback about the space this year, which has been great to hear. This year's sunflower field had a wonderful path travelling right the way through the field, meaning visitors could have a totally immersive experience. As well as the sunflowers, our purpose-built picnic area has certainly proven to be popular, with many families taking advantage of the beautiful sunny weather. Furthermore, our wildflower area was also expanded this year. It really was fascinating to see just how many different species of bee and butterfly were busy collecting and feeding on nectar.
As always, news of our glorious sunflowers being in bloom always does travel fast. This year, we welcomed John Bray from BBC Midlands down to the field who was astounded by their beauty. He spoke with Simon Beckett, Managing Director, who expressed his happiness in how the field lifts community spirit. The full interview can be seen on the BBC Midlands website.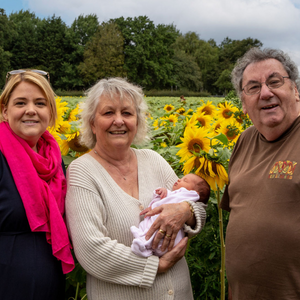 Each year, we welcome visitors from far and wide to our sunflower field but this year we may just have an extraordinary record! Steve and Val Priest travelled all the way from Matlock in Derbyshire – a whopping 80 miles away, to meet their baby granddaughter, Francesca Grace, who was born on 15th August 2022. Francesca was only 8 days at the time of visiting our sunflower field, so even though she may not have been able to appreciate their full beauty, she will have some glorious family photos to look back on in the years to come. So, not only did Steve and Val make a new record for travelling to us, but baby Francesca was also one of our youngest visitors!
Charity Appeal
Each year, the sunflower field is free to visit but we launch a charity appeal in order to raise vital funds for those in need. In the previous two years, we have supported NHS Charities for their hard work and dedication to the country throughout the COVID-19 pandemic. This year, we have all been so horrified by the ongoing war in Ukraine. As the sunflower is the national flower of Ukraine, we thought it would be apt to support the Disasters Emergency Committee this year. They are working tirelessly to provide humanitarian aid to those affected.
Our donations page on Just Giving is still live, so if you wish to donate you can do so here.
Sunflower Photo Competition
Once again, we held a sunflower photo competition again this year. We love seeing the beautiful photos that are shared with us, on social media. This year's competition allowed us to choose four winners, all of which receiving a £25 Farm Shop & Restaurant voucher. The winners, as chosen by Geoff, Farms Director, are:
Alison Matthews
Karine Riddington
Wendy McKeown with Nellie the Cockapoo
Simon Loveless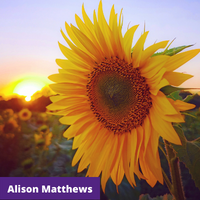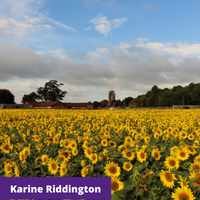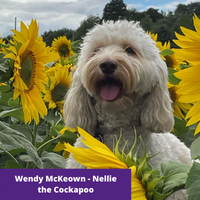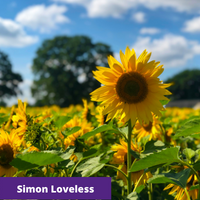 To view all the entries, search #beckettssunflowers on Facebook or Instagram.
Extra Special Visitor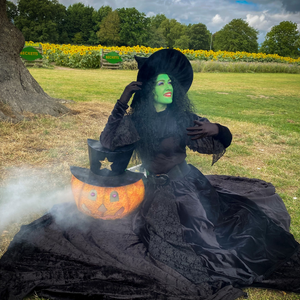 Last week, we welcomed a very special visitor our sunflower field – Bella, the Becketts Farm Witch. Bella will be joining us for our Pumpkin Extravaganza this Halloween. We loved having her here and can't wait for all the young witches and wizards to meet her in October. Tickets are now on sale for our Halloween event which will be running every day between 24th and 30th October. For more information and to book, click here.