I must admit, I find the first six weeks of the year particularly hard. The inevitably miserable weather, dark nights and post-Christmas blues are a real struggle. And, this year we had not one, but THREE storms batter the landscape this February. Luckily, much of the farmland and property came away unscathed, save for a couple of loose tiles. I hope that you were as lucky and escaped any major damage or difficulty.
On to brighter days, with the nights becoming ever lighter and that beautiful weekend of spring-like weather that we just enjoyed. We'll hopefully make more progress on the farms as the weather improves.
Work on the grain store at Portway continues. You'll see the construction in progress as you drive along the A435 toward Redditch. As we farm more land, we need ever more storage and so this new development will be key for the farms team.
After a challenging two years for our Restaurant, we are finally heading back to a relative 'normal'. One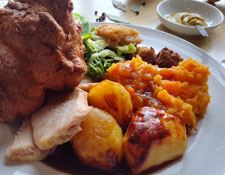 huge sign of this in my mind is a recent decision to bring back our Sunday Carvery. As a Farmhouse Restaurant, Sunday dinner is somewhat a staple for us and our customers, and whilst moving it to a plated roast throughout the latter part of last year helped to keep us all safe, popular consensus among customers and staff is that it's time to return to the generous Becketts carvery of our not-so-distant past. Any lunchtime Sunday bookings from Mother's Day (27th March) and beyond will be served from our carvery. You can book a table on our website or feel free to give Jim and his team a call on 01564 823402 to get booked in.
With spring on the horizon, we're expecting some new arrivals to the farm in the form of chicks, lambs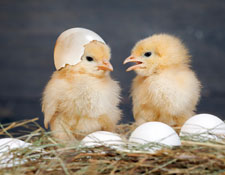 and miniature goat kids for our 'There's Something Hatching' event which runs in the Easter holidays each year. Again, this has been on a hiatus throughout the pandemic, but as an outdoor event we believe it'll serve as a good re-introduction to the family events which we like to put on here.
There have been a couple of new arrivals of the human kind too in early 2022. Jade who works on our Deli counter and Louise who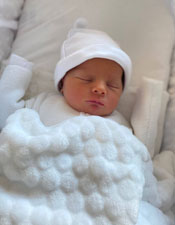 works in our Marketing team both welcomed little boys into the world. As a family business, we are always overjoyed at new family news and it is a great thing to be able to support lots of working families in many ways, as valued employees. Pictured is Louise's new arrival Reuben, born on the 8th February.
Until next time.
S. B.