With the Queen's Jubilee just around the corner, we've rounded up a one stop shopping list for the Royal Family, for next time they're in town!
Royal Earl Grey Tea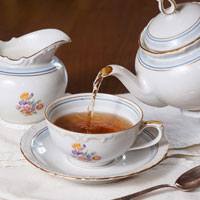 Top of the list is Earl Grey Tea. It's how the Queen starts her day each morning. We're reaching for the Cartwright & Butler Classic Earl Grey Tea for our royal shopping basket. We have a wonderful selection of teatime treats and fine teas from Cartwright & Butler, who are a quintessentially British family business. Her Royal Highness enjoys her morning cuppa with a dash of milk and some biscuits too. Treats in the same range in store include lemon zest shortbread, flaked almond shortbread and chocolate oat crumbles. Perhaps lets just put all three in the basket!
Mrs Darlington's Stately Strawberry Jam
The Queen loves to have jam sandwiches on her afternoon tea, cut into small rounds like pennies. The Royals are lucky to have the most talented chefs, cooks and estates bursting with beautiful British produce. Her jam is homemade with strawberries from the Balmoral estate. Also made with love in small batches is the range of jams from Mrs Darlington's. Their Extra Strawberry Jam is the closest to homemade in the kitchen that we've ever tasted. It has huge chunks of whole strawberry within it, perfect on top of scones or inside those childhood jam sandwiches, fit for a little prince or princess. We stock so many different jams from the Mrs Darlington's range, that there's something to please the whole (royal) family!
Pick up a limited edition Mrs Darlington's Stately Extra Strawberry Jam in store.
Fowlers Mature Cheddar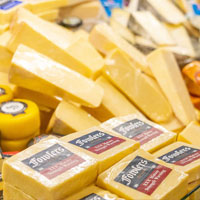 When it comes to the Best of British we will always champion Fowlers of Earlswood cheese. Their dairy is less than 5 miles from our shop, and their family have been making cheese since 1670, when Charles II was on the throne. With a longstanding history, just like our monarchy we are sure the Royals would be delighted to have Fowlers' Mature Cheddar in their afternoon tea sandwiches. With carefully sliced tomato from our Greengrocers, grown in the Vale of Evesham! It's another staple sandwich filling that the Queen requests for her afternoon tea.
Venison Burger
Rumour has it that the Queen's comfort food favourite is a burger. However, you won't catch her eating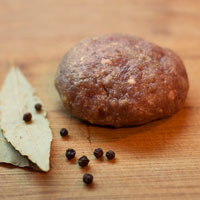 the kind of fast-food burger which we might enjoy as a guilty pleasure. Instead, the Royal chefs make a delicious venison burger studded with cranberries. Our butchers counter stocks a variety of game meat when in season (usually Autumn time), so we're adding a pack of venison burgers to the shopping list too. A jar of fine Cranberry Sauce and some classic Cropwell Bishop Stilton to top the burger would also be delicious.
Chocolate Biscuit Cake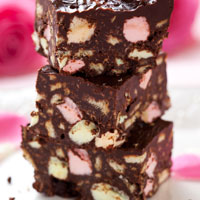 A firm Royal house favourite is chocolate biscuit cake. Like a tiffin or rocky road, it is made simply with melted chocolate, butter and rich tea biscuits. The Queen is said to be a real chocoholic. She'd be spoilt for choice at the Becketts Bakery Counter, that we know! To the Royal Shopping list, lets add a slice of our homemade rocky road, a rich chocolate farmhouse cake and, because when visiting somewhere you should always try the region's delicacies – a true Brummie staple of chocolate concrete. Though we can't quite imagine serving bright pink custard to royalty!
However you're celebrating the Queen's Platinum Jubilee, we have a range of food options to cater. From picnic boxes to takeaway afternoon teas and royal celebration cakes too. Click here to find out more.