Is the return of Bake Off leaving you with a craving for a delicious, mouth-watering Victoria Sponge cake? Although its super easy to pick up a sweet treat from our onsite bakery, the Bake Off inspires many of us to "have a go"!
The Victoria Sponge cake is a true classic. Whether its for a midweek treat; afternoon tea or a celebration, the whole nation loves a scrummy cake! Two light and fluffy sponge cakes, layered with fresh whipped cream and lashings of strawberry jam, finished with a generous dusting of icing sugar. Wherever the cake goes, people follow; it certainly does bring the whole family together.
Do you find that your cake never seems to turn out quite right? Here's our top tips for the making perfect sponge…
Happy Chucks Fresh Eggs
Firstly, it is important to use fresh eggs when baking. Eggs need to be whisked with sugar, which increases their volume and fluffiness and is a huge contributing factor to creating the characteristic light texture in this classic cake.
Here at Becketts, we work closely with our supplier 'Happy Chucks' who bring free range eggs to us twice weekly from their family business in Gloucestershire.
Get those ovens on!
Get ready by setting the oven at the correct temperature.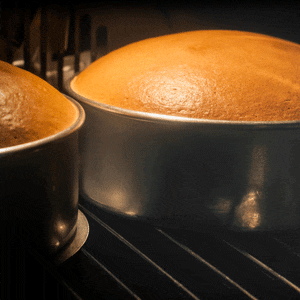 If too low your sponge may sink in the middle; or too high, it may rise too much and crack. Either way, it is not the happiest outcome, and you may have some critique from the judges – no one likes a soggy bottom!
Whilst you wait
As you wait patiently with the Bake-Off theme tune looping in your head, great ready for the next task in hand – finishing touches. Most importantly (in our opinion!), the best Victoria sponge cake is packed with fresh whipped cream. You can find your fresh cream in our Farm Shop on the bakery department, ready to whisk up for a delightfully moreish filling.
Mrs Darlington's Jams to finish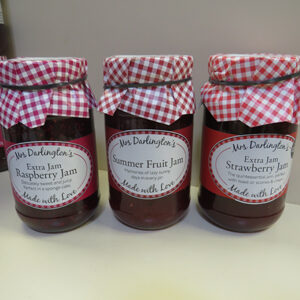 Another important factor in the Victoria Sponge cake is of course the filling! Our favourite is the traditional jam and cream; especially Mrs Darlington's which can be found in our Farm Shop. Ranging from the sweet Strawberry Extra or moreish Seedless Raspberry we have all the classics covered! If you fancy branching out the 'norms' then the Summer Fruit jam is right up your street!
If you're feeling in the mood to start baking, you can find our Raspberry Victoria Sponge recipe here.