Us Brits love a BBQ and when the sun shines the first thing, we do is clamber to the back of the shed to pull out the BBQ. Next up, we message a few friends and family with a last-minute invite, write a quick ingredients list and head off to the supermarket for some delicious food and drink. Sound familiar?
We believe when it comes to a good BBQ there is only one place for your ingredients and that's our Farm Shop. From homemade beef burgers and marinated chicken kebabs to thick pork sausages and flavoursome ribs, our Butchery counter has it all!
It doesn't stop there, our Greengrocers section is full of fresh, local salad. You'll smell the freshly baked baps and finger rolls before you find them in our Bakery and if you head a little further round the Farm Shop you'll come across a wide variety of tasty, local cheeses perfect to top your burgers with!
Maybe you're wondering about something special to drink? We have over 100 local ales, ciders and beers to choose from, as well as English wine and sparkling fizz. Not forgetting the drivers, who can choose from a range of freshly pressed juices, traditional lemonade or flavoured tonics.
Our Farm Shop is open 7 days a week, so there is plenty of time to pick up your ingredients for a brilliant Becketts BBQ!
The Ultimate Becketts Burger
Becketts Bakery Baps – The base to your ultimate burger!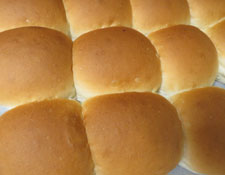 Our delicious bread rolls are baked daily by our in-house Bakers. Choose from the classic soft bap or for that added crunch pick up a pack of our crusty rolls.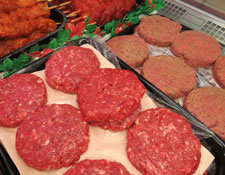 Homemade Becketts Beef Burgers – The real deal!
You can't beat a homemade beef burger. You'll find our Butchery team busy preparing our homemade burgers from scratch! Sizzle these on your BBQ for the ultimate smoked BBQ burger.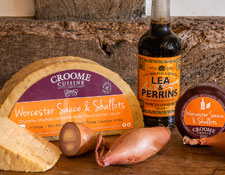 Croome Cuisine Worcestershire Sauce and Shallots Cheese – Melting madness full of flavour!
Step away from the 'floppy cheese' and top your beef burger with this award-winning Worcestershire sauce and shallots cheese. This cheese has a crunchy and tangy flavour that will certainly get your mouth watering.
Tracklement's Heritage Tomato Relish – A tangy yet tasty surprise!
Upgrade your usual tomato ketchup with some tangy tomato relish. This will not only add texture to your burger but also a delicious tomato flavour that will compliment the Worcestershire sauce and shallots cheese.