We are here to share some really fantastic news from Lisa Maidment, who runs on-site partner business, Transforming U.
Lisa has been a true lockdown hero. At the beginning of the first lockdown, she formed a community group that now has charity status – Crafting for Communities. The charity creates handmade items for the community. She started off by making washable uniform bags and mask-friendly headbands and now the items which the charity make now go well beyond covid-related crafting. Volunteers also make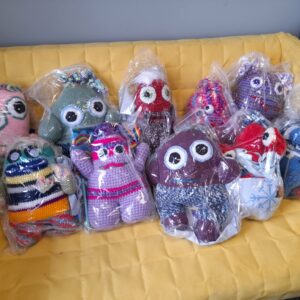 wonderful sensory items and 'worry monsters' for children's hospices, dignity capes for breast-screening services and blankets and clothing items for neonatal units… to name just a few examples!
Additionally, the charity now also works with local organisations supporting the homeless. The volunteers make around 1000 items between themselves per week, so a total of almost 50,000 items since the group began. With more time on our hands throughout lockdown and many people enjoying crafting as a therapeutic hobby, it's a great way to give back to the community.
The charity has just won BBC Radio West Midlands Community Spirit Award. The award was presented by Ama Agbeze MBE from the England Netball Team at a virtual awards ceremony in April. The awards finalists included the Dancing Binmen from Wolverhampton, of viral Facebook fame!
You can watch a clip of the awards 'ceremony', and the moment Lisa found out the charity had won, here.
Congratulations!
On behalf of Becketts Farm, we want to offer our HUGE congratulations to Lisa and the volunteers. It is so inspiring to see something really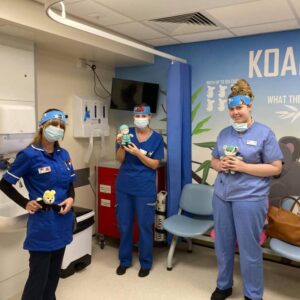 special and invaluable grow out of difficult times. Crafting for Communities will be one of the next charities in our token drop scheme (Becketts Community Fund).
Feeling inspired? If you love to craft and sew and are interested in becoming a volunteer 'maker' for this amazing charity, head over to their Facebook page.