January can often feel a little dull and uninspiring, so why not 'jump on the bandwagon' and take up a January challenge! Having something to focus on and maybe raising a little money for charity along the way might just help give a sense of purpose in this dreary month.
We've rounded up some nationwide challenges below that you might like to try!
RED January
Move everyday to beat the winter blues away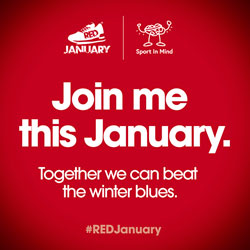 This is a free event for all fitness abilities, with the idea to move every day during January, to beat the winter blues away. Whether you run, swim, cycle or choose your favourite fitness activity, set your goal and enjoy support from the RED community online.
This initiative was set up in 2016, by Hannah Beecham who was inspired to start RED January after witnessing the transformative effect that regular physical activity had on her Mum as she recovered from a period of severe depression.
This year's event raises money for Sport in Mind, a mental health charity which uses sport to empower and improve people's lives. So set up a sponsorship form too, and get those you know to donate to the cause!
You can sign up online and you'll receive a calendar to help you track your success. Follow RED January on their social media pages @REDJanuaryUK and use the hashtag #REDJanuary.
Road to the Commonwealth
Celebrating sport in our city for St Basils
To kickstart 2022 and celebrate the Commonwealth Games coming to Birmingham, St Basils are inviting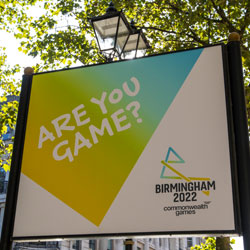 you/ your company to take on the "Road to the Commonwealth" challenge. This virtual fitness challenge is a great way to improve the mental and physical wellbeing of your employees whilst raising vital funds to support St Basils.
Simply choose from one of the following challenge levels and complete it before Thursday 28th July 2022:
BRUM: There's a total of 246 miles that covers the Birmingham venues for the games – Challenge goal=246m
HAMILTON: Fun fact, the first ever Commonwealth games took place in Hamilton, Canada. The distance between Hamilton to Birmingham is 3,488 miles, which seemed very fitting for the medium challenge! – Challenge goal=3,488m
GOLD COAST: The last Commonwealth games took place in Gold Coast, Australia, which is a whopping 10,318 miles away from Birmingham! – Challenge goal=10,318m
If you would like more information, head to the St Basils events page below or email: fundraising@stbasils.org.uk
Dry January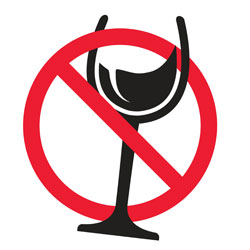 Take a 31-day break from booze and see what benefits you notice. From saving money, to improved health, cutting alcohol completely might just surprise you. If you want to 'Try Dry' then head to the Alcohol Change website for top tips, resources and to register. There's even an app that you can download to support you through your challenge! Want to take things a step further? Sober Spring starts later in the year on 20th March and takes you through 3 whole months of not drinking alcohol. You can raise vital funds through your challenge too for Alcohol Change who work to prevent alcohol harm. You don't have to default to just lime & soda or diet coke either. For a huge range of delicious soft drinks and juices, with a grown-up twist head to our Farm Shop!
Ginuary
If you walk a mile in my shoes, you'll end up in a gin bar.
In contrast to Dry January there's Ginuary! A great excuse for gin-lovers to explore new flavours and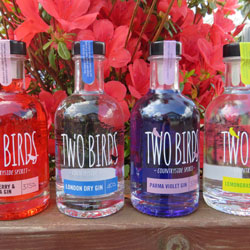 brands and drink up some of that Christmas gin you recieved.
Gin pairings seem never ending, so enjoy experimenting. How about Orange Gin (we stock one from the Sweet Potato Spirits Co.), mixed with ginger ale and garnished with fresh basil and an orange slice! With a lingering taste of Christmas, but basil to freshen things up into the new year, we love this marriage made in heaven.
Good Reads Book Challenge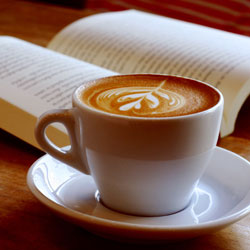 Maybe you love to read or haven't picked a novel up since school. Reading is a wonderful way to relax, escape our busy lives, learn new things and tap into a new community. Our cosy coffee shop is the perfect location for book worms to wind down with a new book and a delicious drink. Use a Goodreads account to pledge the number of books you want to read this year. The website has an online community for discussions, reviews and recommendations too!
We hope this gives you a little inspiration for the new year ahead. Let us know how you get on with your January Challenges this year!