Perhaps you might not think much of it when you drop your small change into a charity collection box on the counter at our tills. But we chatted with Stephen Pugh who runs local charity, Tracey's Dream who told us how much of a difference this really makes.
Stephen set up Tracey's Dream in memory of his late wife, who sadly passed away from cancer after a courageous battle. He has had one of their collection tins in our Farm Shop for some time now and says that the money raised is invaluable.
The charity initially funded a caravan at a local site in Evesham. Terminally ill patients and their families could use it for respite breaks. It brought much happiness to lots of people. National lockdowns throughout the Covid-19 meant that the caravan wasn't being used. So sadly, the charity no longer have it. It was a hard decision to make.
However, resourceful Stephen found a way to continue to support those suffering with terminal diagnoses, throughout a hugely challenging year. Stephen and his son Curtis use the donations to make up pamper packs. These are then given to hospices and hospitals in the West Midlands.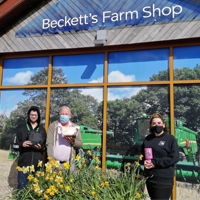 Containing a few luxurious pamper treats, Stephen says he sees firsthand how something so simple is so much appreciated. It is the little touches to show that you MATTER, that people are so grateful for. As well as the patients themselves, the charity ensures that family members aren't left out either. Plus, this way the charity reaches and helps hundreds more people than was possible with the caravan.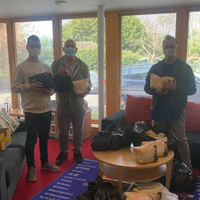 They've so far distributed over 500 pamper packs. The last donation from the collection tins on our counter was £101, with a pamper pack costing £7.
So, we're passing on a huge thank you from Tracey's Dream to you, our wonderful customers! You really do make a difference with every penny put in the tin.
You can find the Tracey's Dream Facebook page for more information here.