Despite all the challenges the present pandemic is bringing, we continue to open for essentials and to support local and British producers.
Here are some of our favourite picks from around the Farm Shop, including some great new products.
Flower and White Baking Kits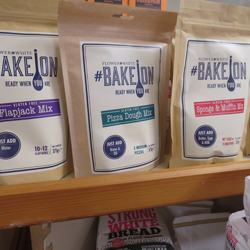 It seems that whilst in lockdown, Britain has well and truly got their bake on! We've always been a nation who loved to bake and what better way to occupy our time and keep the whole family busy, than by whipping up some tasty treats in the kitchen. If you're a bit of a baking novice but fancy having a go, these all in one baking kits from Flower and White are really easy.
Their flapjack mix simply needs the addition of water and their pizza dough just water and oil. So, you won't need to be scrambling around for various different ingredients.
All of the mixes are gluten free, and the range we have includes:
Bread Mix.
Pizza Dough Mix.
Sponge & Muffin Mix.
Flapjack Mix.
Cookie Mix.
Fudge Brownie Mix.
What we really love is that Flower and White are making weekly donations of their #BakeOn flapjack mix to food banks. New products that help others are a sure winner with us!
Make sure you give them a follow on Facebook and share photos of your bakes using #BakeOn
Pegoty Hedge Ready Meals
As well as new products, some of May's top picks are trusty favourites that we've stocked for a while. Our dedicated team of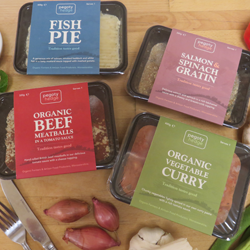 keyworkers are loving the range of Pegoty Hedge Ready Meals during this time. They're a speedy weeknight meal after a busy day at work. The meals are also made entirely from scratch from organic ingredients in Worcestershire. This makes for a ready meal with a difference, packed full of flavour as well as being nutritious and balanced.
If you're looking for a speedy weeknight meal, you might like to try their fabulous fish pie, or spice things up with a tasty lamb tagine. Classic ready meal favourites like mac and cheese or lasagne are also in their line-up for the ultimate comfort-food treat.
All our ready meals are currently 2 for £10. Pop in store and stock up your freezer.
BBQ Skewers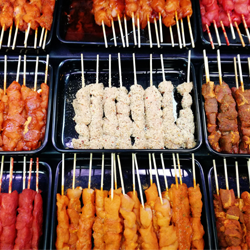 Our butchers counter has worked exceptionally hard through these times to keep up a fantastic supply of quality meat, without compromise.
When things begun to lockdown back in March, we saw a huge demand for slow cooker meat cuts, as people batch cooked to fill their freezers.
Now with the sun shining and no where to go, this is a great time to enjoy BBQ food. If the barbie isn't set up again this year, we strongly encourage you to consider grilling your BBQ meats for the perfect chargrill results, rather than making unnecessary journeys for coals and other BBQ essentials.
All of our BBQ meats are great for freezing, so come and stock up in one go. Our popular in-store marinated kebab sticks are back on the counter, in 9 different flavours! Including cajun chicken, minted lamb, piri-piri chicken and chicken tikka. Why not serve them up with this speedy flatbread recipe?
Happy Chucks Free Range Eggs
In the past few weeks, we've seen a huge increase in the demand for eggs. We're lucky enough to have a fantastic supplier,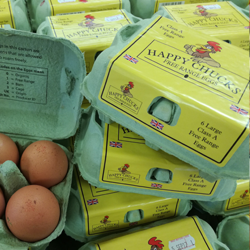 Happy Chucks eggs who are based in Gloucestershire. They've kept the eggs coming from happy hens, delivering to us on a daily basis.
Eggs are a great source of protein and there's a whole range of dinners to be made with them. Omelettes are a speedy favourite; whip up some fluffy Yorkshire pudding batter for toad in the hole; or bake a homemade quiche. Our top tip for smaller households is to make mini quiches in muffin tins. These can be easily frozen and defrosted a few at a time.
Whatever you're using up your eggs for, make sure you check for free range!
Garden Cider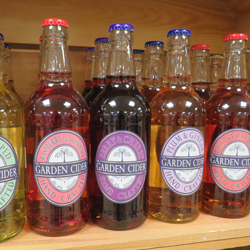 With the sun shining and another bank holiday just around the corner, we've been missing our local beer gardens and pubs.
New in-store we have fantastic flavoured cider from the Garden Cider Company. Including some superbly summery flavours like Raspberry and Rhubarb or English Elderflower. As far as new products go, we think this one couldn't have hit the shelves at a better time.
While shopping for your weekly essentials why not pick up a couple of bottles as a treat. We've got a whole range of fantastic ciders, beers and ales to discover so you'll be spoilt for choice.