The recent return of old farming diaries to the company has been cause for great delight, after 25 years out of the family.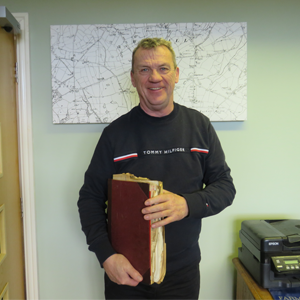 The Becketts Farm you know and love today would not be here without the author of these diaries, Albert Edward Beckett. Albert moved his small dairy herd from Shropshire to Wythall in 1937. By doing this, he laid the foundations for this family business, which continues to thrive today under the ownership and direction of his grandson, Simon.
During the 1940s-70s Albert kept four detailed day diaries, which have recently come back into the family's possession. These extraordinary diaries detail the daily life of a farmer through an extensive part of the 20th century.
The diaries span much of Albert's adult life. They include family celebrations such as weddings and birthdays, but also tragedy and difficult times, like the loss of his only daughter.
Farming through the war, Albert records his discharge from the Home Guard for agricultural duties; changes of use for local land in order to scale-up production to feed wartime Britain, including farming the golf course; prisoners of war working as farmhands and labourers; and wonderful detail of the V.E. Day celebrations in the village.
Recreating the diaries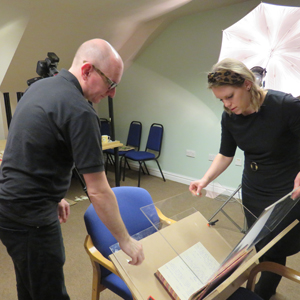 The diaries have been professionally copied. It is exciting to say that these diaries will soon be on display in the Farm Shop. The rich local and family business history will be available for you to see. 
The process of recreating the diaries was especially difficult by their delicate condition. The eldest book is 75 years old! To recreate the diaries, firstly, pages were professionally photographed individually using a bespoke-made wooden cradle for the delicate books to rest in. Over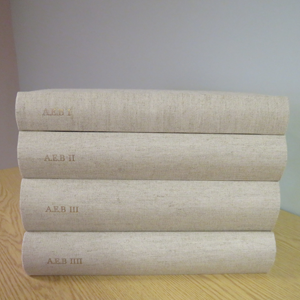 2500 pages were photographed one-by-one by local photographer Matt Saunders from Matt Saunders Photography Ltd. Each photo then had to be carefully edited and cropped by a design team. Finally, Leamington-based Emmerson Print worked to create hardback, linen-bound copies.
Speaking of bringing these diaries back to life, Simon said: "My father, Alan celebrated his 90th birthday on 7th April this year. This project and the temporary return of the diaries was a secret from my father until that date. For my Dad to receive copies of his father's daily musings and farming records has brought immeasurable joy. I am sure he will enjoy hours of re-living family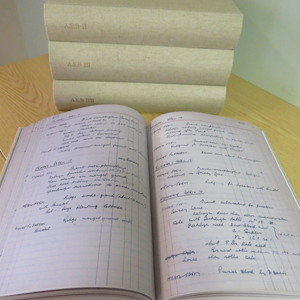 memories and sharing the stories with his children, grandchildren, and great-grandchildren as snippets of the diary jog his own memory. He's already been doing so over the phone, bringing the characters to life in such a wonderful way."
A copy of each diary will be in the Farm Shop for customers to see and read.