Firstly, I'd like to begin by saying I hope you're all keeping safe and well. These difficult times we're experiencing are certainly very worrying for everybody.
Many things have changed since I last wrote my news. With everything that is happening right now, these past few weeks have certainly been challenging ones. Many areas of the business are temporarily closed however the Farm Shop is open and well stocked. I would just like to take this opportunity, to thank all our loyal customers who continue to support us through this difficult time. I am truly grateful. Also, a HUGE thank you to all employees particularly shop staff, who are working so hard to ensure the business runs as smoothly as possible. For those who cannot get to us at the moment, I hope it won't be too long until we see you again.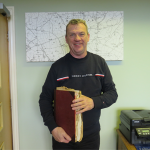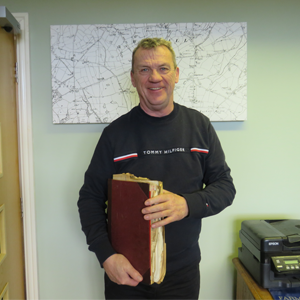 Just yesterday (April 7th) my father, chairman of the company Alan celebrated his 90th birthday. Although celebrations were not as planned, my gift to him was certainly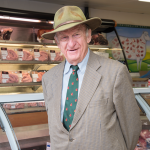 something he will take great enjoyment from. His father Albert, started a day diary back in the 1940's. He continued to write his daily activities right through to the 70's. These diaries have been out of the family for some time now. Early this year I was able to have them for a short time. I have had to replicas made of each diary for my Dads birthday.
I had planned to present these 4 diaries to my Dad at his 90th birthday party. As a result of the current situation I had to quickly think of a plan b. With social distancing measures in place, I was able to give a short speech to him out in his back garden. To say Alan was pleased with his present is an understatement, happy tears were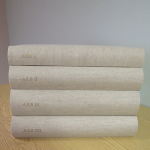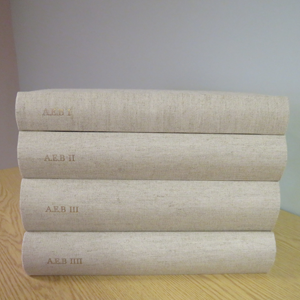 shed, and hours of reminiscing is to be had. I look forward to enjoying listening to my Dad brings these diaries back to life.
It is with great sadness that we had to cancel our Easter event this year, watching the chicks hatch at Becketts in the Easter holidays is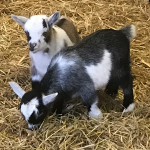 something that goes back as far as the 1960s and for many we know it is a family tradition. Fear not, Easter 2021 will happen.
To finish, I wish you all a Happy Easter, remember to stay home, stay safe and stay healthy! Our website and social media channels continue to be updated with ongoing information regarding Covid-19.