January always seems a long month, so the new year celebrations seem a distant memory. And, yet it is only right to begin this month's news by wishing you all the best for a happy and prosperous 2020.
Christmas as well seems an even more distant memory, but it was so lovely to celebrate with friends and family. The buzz in the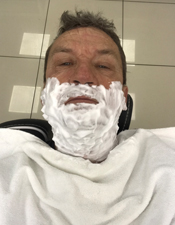 Restaurant and Farm Shop during December never fails to put a smile on my face and it was so lovely to see so many of you over the festive period. Gift giving at Christmas becomes increasingly more challenging, and someone gifted me a Turkish shave this year – what an excellent idea!
The turn of the new year does make me realise how fast time flies. In early 2019 I lost a dear friend, Jack Connolly. In his memory we had a tractor rally to mark the one year anniversary since his passing and over 60 tractors turned up. What a great site, and good to come together to remember our good friend.
On the Farms there is little to report. It seems Wet Wet Wet is not only a famous pop group. The Farm's team are taking the opportunity to do some much needed maintenance done around various farm sites, including here at Heath Farm. Our Conference Centre has had a well needed lick of paint, and a brand new coffee area fitted.
Our Restaurant are developing a new menu for the New Year. So, Head Chef, Scott and Hospitality Director Jim have their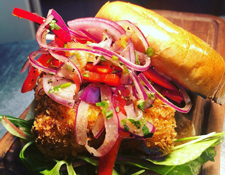 heads down working on that. They will be introducing more menu items suitable for certain diets, like gluten free, vegetarian and vegan. Customer feedback indicates that there's a demand for this and we think it's important that as many people as possible can enjoy a meal here. I've personally been blown away by some of the trial dishes they've made! Exciting things to come.
The Events team are turning their attention to planning our annual Easter event which will be coming around soon. I really look forward to the spring time, with warmer temperatures and fairer weather for the farms.
I escaped to Tenerife earlier in the month for some much appreciated winter sun. It was, of course, a golfing holiday! There's nothing better than having the sun on your back, it's a great thing and makes the world a better place instantly.
I had a minor procedure also this month to remove cancerous cells from my ear. Good healthcare is an invaluable thing and it's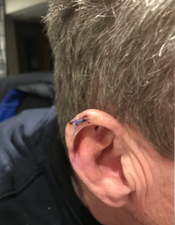 really nothing to worry about. Simply a hereditary thing which is easily treated. So, thank you to my Father who passed that on to me (it's a good job he passed on some of his better qualities too!).
The flying continues and I am proud to say that I achieved my first solo flight early in the year. It's lots of learning, but great fun and something I'm so glad I got round to doing.
Until next time.
S.B.