With lots of lovely hardy veg filling the shelves at the Greengrocers, we've been thinking about the importance of eating with the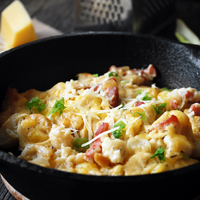 seasons. We're talking about hearty stews on cold evenings, packed with plenty of fresh root vegetables. Then generously ladled into warm bowls with a side of buttery greens. Bubbling cauliflower cheese with extra mature cheddar and crispy bacon lardons. Roasted carrots and parsnips glazed with honey and mustard to accompany the Sunday roast. On these short winters days, nature knows how to help us produce great comfort food when we crave it most.
We're salivating over the idea of strawberries which come into season just in time for Wimbledon. Pining for Pershore plums in the late summer, baked into tarts or stewed with lashings of pouring cream. We're longing for that short-lived Asparagus season.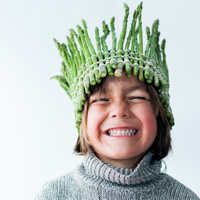 It's celebrated by weird and wonderful festivities including an annual Festival just down the road in Evesham, the heart of British Asparagus growing. Seriously, if you've never heard of the Festival, check it out. From an Asparagus eating competition to Asparagus themed fancy dress, you won't be disappointed. There's even an 'Asparamancer'… a lady who predicts the future using nothing more than a handful of asparagus.
Silliness aside and to put it simply, we believe that this country and our region has some of the best farmers and growers. Therefore, we don't think that you need to look any further afield than our 'own back yard' when it comes to buying your groceries.
Eating with the seasons is great for a whole host of reasons.
Better Taste
Top chefs agree that fresh, seasonal produce tastes better. This has something to do with the fact that the time between it being picked and reaching your plate is shorter. Remember those plump tomatoes eaten straight off the vine in the greenhouse growing up? Or sampling the strawberries you'd just collected in a pick-your-own punnet (after you'd paid for them of course!)? The flavour is not compromised by the produce being picked too early and ripened in transit, nor by refrigeration or long-term storage.
Better Value
Research has shown that seasonal foods are on average cheaper by up to a third than the same basket bought out of season. Cheaper still is growing your own! Be it in your own garden, or even getting involved in an allotment scheme. Growing your own food is a great way to be sustainable, cut costs and enjoy being out and about in the fresh air. Looking for somewhere to start? Take a look at the top 10 easiest fruit and vegetables to grow, over on the Eat Seasonably website.
Better for the Planet
Growing in season is better for our planet. This is because it requires lower levels of artificial input than produce grown out of season. From extra irrigation wasting water, to artificial heating of greenhouses burning fuel, growing when nature can provide the perfect conditions makes good sense. Food grown in season here in the UK means less food miles too. Therefore, there is less pollution from transportation. If you want to help the planet, make sure you look out for British grown fruit and veg when you're doing the weekly shop.
For great ideas of how to make the most of seasonal produce, head over to our recipe pages, where we share a seasonal recipe idea every week.