Good god, its ground hog day again. It is a struggle to get motivated let alone motivate the people who work for us. However – today is a new day and a day closer to the happier days ahead.
Christmas has been and gone and Santa was wonderful to us all. Lockdown restrictions meant this year was a quieter one for us. The large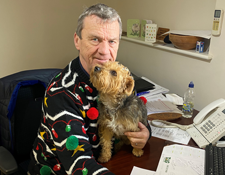 Turkey turned into a smaller crown but there were still plenty of pigs in blankets.
As you will have read in my previous monthly news, I am now a qualified pilot. It was such an achievement for me in 2020 and I look forward to taking my new toy out for its first flight. I will wait patiently for lockdown restrictions to ease and aviation to start again.
Closer to home, our old office block that was first constructed in 1986 is having a little repair work. The office block has a fitted staircase to the rear of the building. This has finally given up the ghost and will be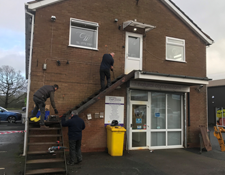 replaced this week. Not bad going for 35 years though!
It was wonderful to see so many children out playing in the snow earlier this week. Which is just what the parents need right now as children are always less hassle after they have had lots of fun and fresh air. The highlight for me was the giant snowman down station road.
We are looking into trialing a frozen fish range in our Farm Shop. We are in the process of sourcing the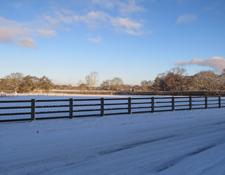 right supplier. I absolutely love fish so this will be a great addition to the Farm Shop, maybe if it is just for my own personal sake.
Looking to the future we continue to develop the barns at Fulford. The sale of the farmhouse at Fulford is complete and 50% of the sale value will being given to our staff members. We want to shout loud and be proud of the fact this company would not be where it is today without our brilliant staff. With my father Alan working for the company for over 70 years and myself over 40 years, we wanted to do something for our employees. Most importantly we just want to show them how grateful we are for their hard work and dedication. It has been great to start this dismal year on a high. I look forward to the brighter days ahead like we all do.
Until next time
S.B.