As you are probably aware by the now, we have been given the green light from the government to reopen our Restaurant doors from Saturday 4th July. The Restaurant team are busily preparing the Restaurant areas. This is to ensure they are safe for both guests and staff on our opening day this Saturday.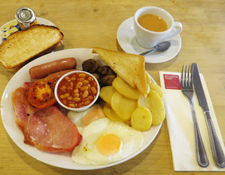 Things may be a little different for a while, so please bear with us. To help create a safe environment for everyone, we are enhancing our high standards of hygiene even further. Click here for the full safe distancing measures.
We are encouraging all guests to pre-book their table to avoid any disappointment and you can do this here. Once again, thank you to everyone that has supported us through this difficult time. The support in the Farm Shop has been fantastic and we will be forever grateful for your loyalty. We look forward to welcoming you back to the Restaurant as soon as you feel ready.
It is a little quieter on the Farms now which has meant we have had time to plant some wildflowers and sunflowers. We are extremely happy that our planting has worked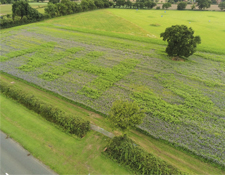 and from this drone shot here you can see we have planted the letters NHS! This is just a small gesture to say thanks to the amazing NHS staff that have and still are working tirelessly to fight this virus.
Technology is ever changing and so are our tractors! There was once a time when I could take apart a tractor to fix it. Nowadays, they are so high tech and computer controlled, meaning once the warranty runs out, it is more cost effective to trade it in than foot a very expensive bill! The farming team are very happy that they will have two new tractors arriving in the Autumn and next Spring!
As we start to move out of lock down, I hope you all stay safe and healthy, and we look forward to welcoming you back to Becketts soon.
Until next time
S.B.