Simons News – March 2018
I would like to wish everyone a Happy Easter; I hope you're all enjoying lots of family time over this wet Bank Holiday Weekend. As we head into April there is still no sign of Spring, it appears we get tempted with a few days of blue skies and warmer temperatures and then the
heavens open again with wet and windy weather. Fingers crossed we have escaped the Beast from the East part 3 and get out on the mower this month.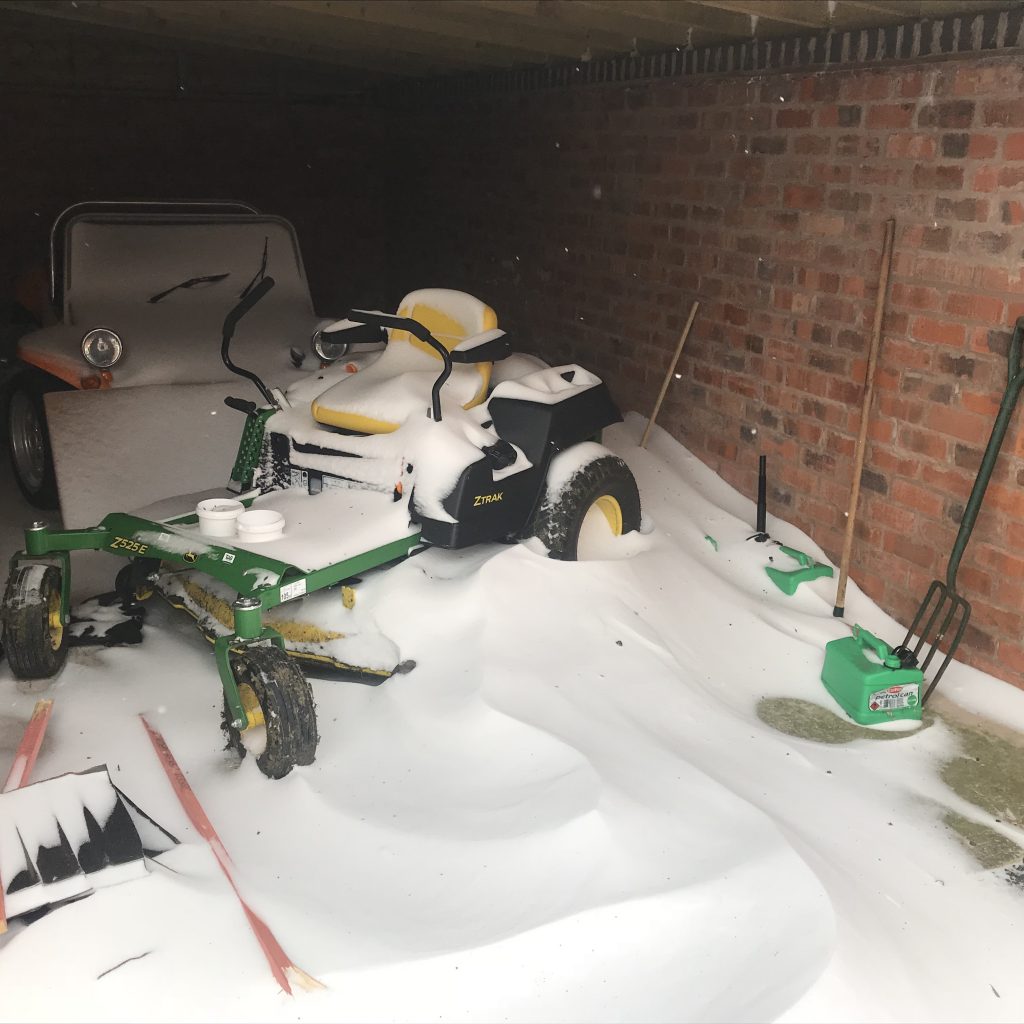 As cold as it may have been in March, we did manage to get the first lot of fertiliser applied to the oil seed rape and wheat, as well managing to get some herbicide sprayed too.
I mentioned in my last post that I have been busy with some DIY jobs at home. I'm pleased to say I have finally finished the retiling of the garage roof, I'd show you my finished work but I'm not wearing my hard hat in the photo!
I travelled to Paris for the 6 Nations Rugby, France v England, a couple of weeks back, my first time travelling to France via the Euro Star and what a pleasant experience that was. It took just
3 hours from the centre of London to the centre of Paris which was great. Although the Rugby didn't end as well as I would have liked, Paris is a wonderful city serving fantastic food. I'll definitely be going back.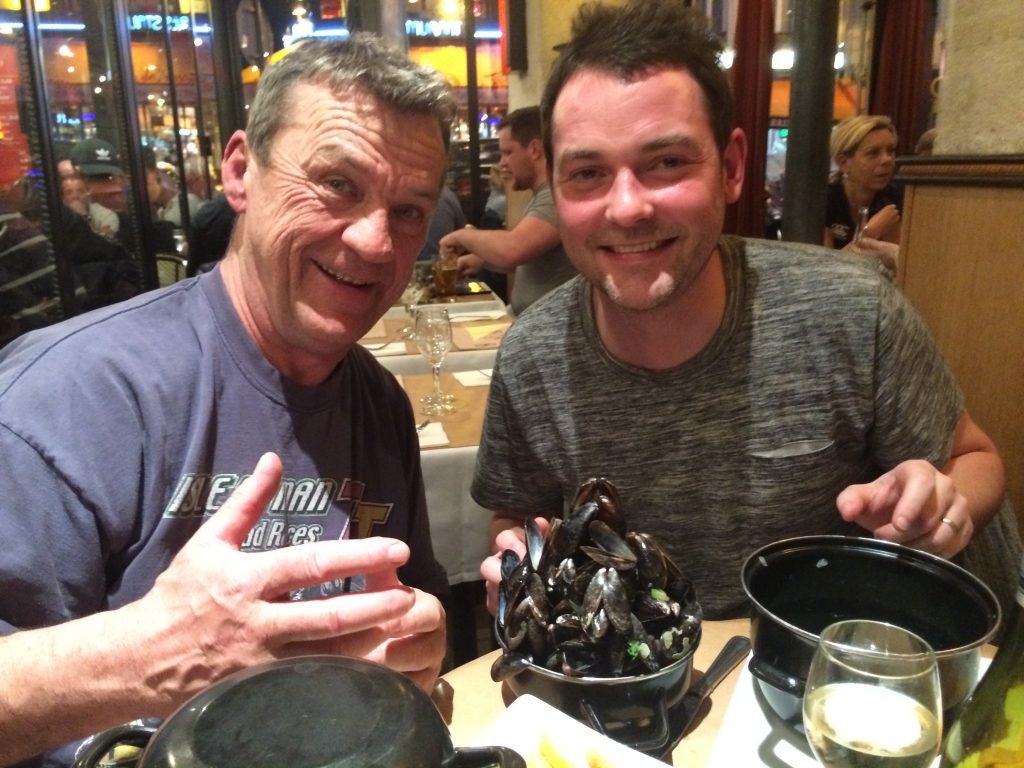 It's been some time since I had a dog at home, and that could be about to change over the coming months. I have been visiting local rescue centres and have found this puppy pictured here. It's a cross between a Jack Russel and Fox
Terrier. What do you think? Keep your eyes peeled, I could be bringing this little one home.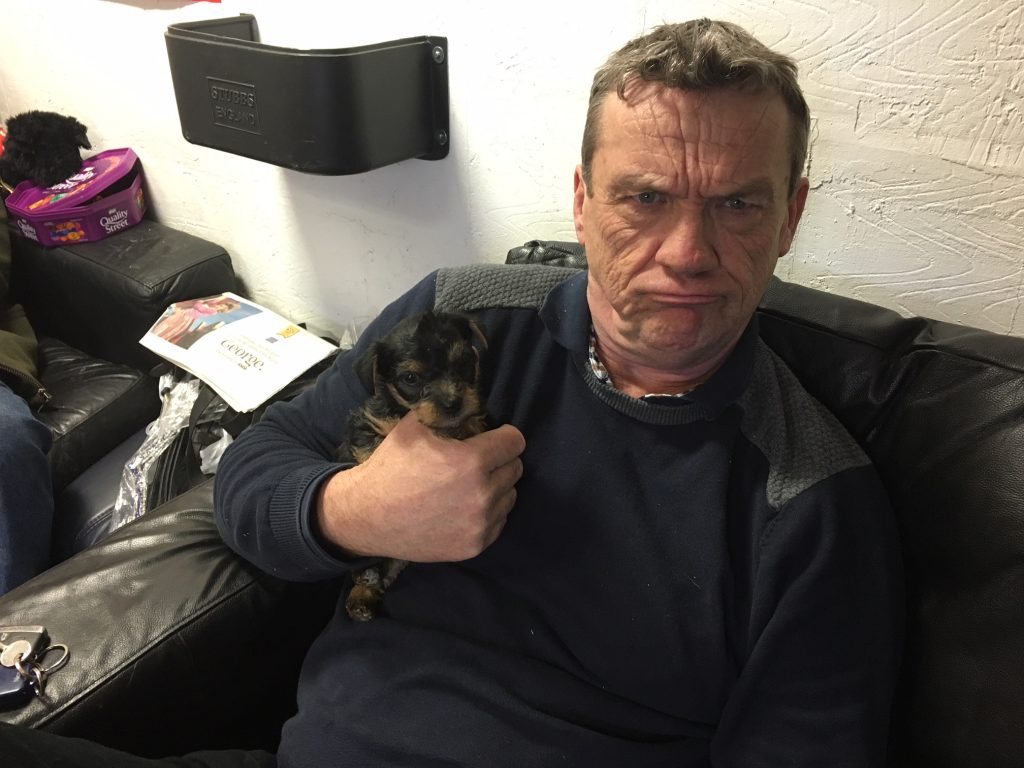 Technology is forever moving forward, I sometimes struggle to keep up. I often think back to when my Father was younger when everyone travelled via horse and cart and technology wasn't even a thought process for the future. We now appear to be ruled by computers and the internet. Luckily for me, my trusted Marketing team keep me informed of these ever changing policies and procedures. One being the platform our website is built on, which has become saturated and needs migrating onto a larger platform. The Marketing team here, did some research into local design agencies and we have decided to take on a new company to do this work for us. We look forward to welcoming on board Kijo Creative and working with them going forward.
There's something hatching at Becketts Farm from now until Sunday 15th April. Join us for our
Easter event from 10am – 4pm daily where you will be able to see baby chicks hatching, miniature donkeys and goats and not forgetting the baby lambs. More information can be found on our website. We hope to welcome many of you to site.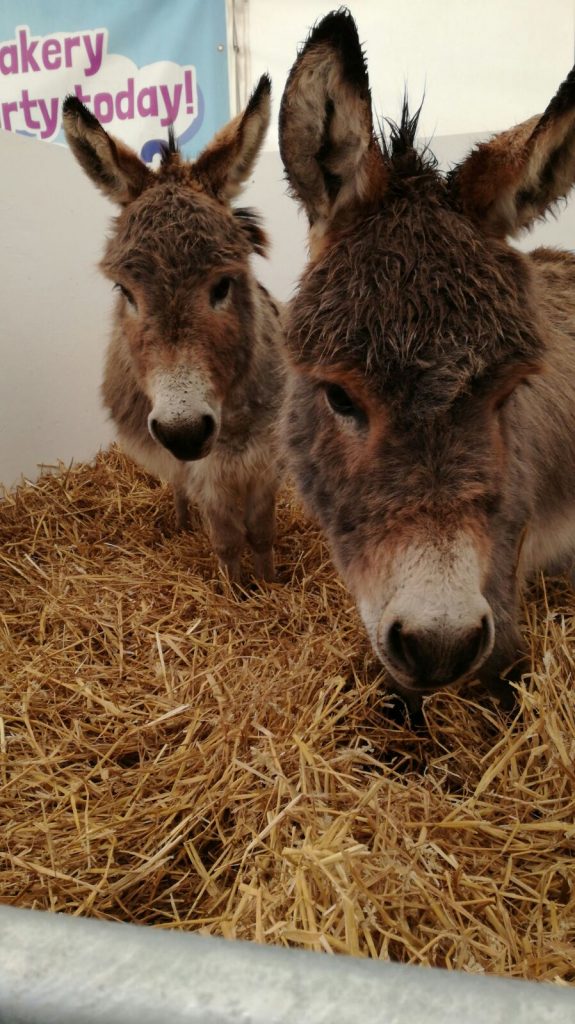 My culinary skills area always improving and as mentioned before I am really enjoying time spent in the kitchen rustling up some tasty dishes. Sometimes you need to fall back in love with cooking to realise what you're missing out on. Do you need a helping hand? Take a look at our fantastic cookery school online at Becketts Farm for inspiration; we could be welcoming you onto one of our next adult courses.
Until next time.
S.B.