Wow, March has been and gone and it's almost Easter. Time really flies.
Out on the farm it's finally dried up a bit again so things are beginning to look up. I have mowed my lawns which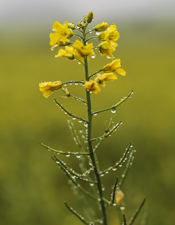 always makes me feel better mentally, so I'm very happy. There is oil seed rape in the field at my back door, and I saw the first yellow flower last week. Now there's a scattering of a few of them, and it won't be long until the sea of canary yellow is back again. Toward the end of April, early-May you can expect lots of lovely bright fields around Wythall and Earlswood.
We'll be planting up the sunflowers again this year, which have been appreciated by customers in previous years. This year we plan to put some paths through the field too. These are an industrial sunflower seed so they're not made to last once picked, but we hope they'll still put a smile on your faces and that you can get some beautiful photos.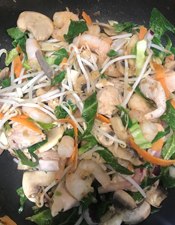 Talking of smiles on faces, the Farm Shop is now stocking a variety of frozen fish. That has put a smile on my face. This is all top quality fish and seafood from sustainable sources and I can confirm that it is delicious. The posh fish fingers are made from cod loin, they're superb. I have also cooked up some of the prawns in a stir fry – highly recommended.
The Barns at Fulford Farm continue to develop really well. It's amazing that from a small sign we've had well over 200 calls and people interested in the barn conversions. They're due for completion in September.
New tenants have moved in on site and are due to open their doors in mid-April. Bridal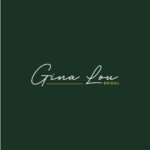 boutique, 'Gina Lou Bridal' will be opening on an appointment-only basis on Saturday 17th April, though they're exploring the idea of running a socially distanced 'open day' event over their launch weekend. Their sister business, Bouclé hairdressers opened back in December, but will throw the doors open once again on 12th April, once restrictions permit. I do hope that you'll support these new onsite partners.
The easing of restrictions this week has been really welcome, just in time for Easter. It's brilliant to be able to meet up with family, and I'll be back out on the golf course too. Our picnic tables will once again come back into use for takeaway hot drinks, cakes and light bites.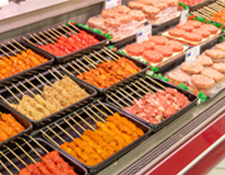 I wish you a Happy Easter, however you choose to spend it. It does feel strange for the second year in a row to not have our Easter event up and running. However, the goats and kids will be coming to stay on site this week, so you'll be able to see them playing. Takeaway carveries are available from our Restaurant on Sunday, and our Butchers are ready for the strange weather forecast. They have BBQ meats on the counter right now, and moving along into this supposedly snowy weekend (!), lots of lovely roasting joints if you're cooking your own.
Until next time.
S.B.