I find it fascinating that this is my 40th year at Becketts!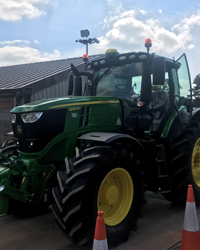 Stepping back to the 1st of January 1980 our largest tractor was a John Deere 3130, 2-wheel drive with 91 horsepower. Fast forward 40 years and we have just purchased a John Deere Still 6250R, 4-wheel drive with 250 horsepower, how times have changed! Over the last three years we have upgraded three of our tractors, I'm hoping this will see us set for the up and coming years.
Earlier in the month I celebrated my birthday and what a celebration it was. I was taken to The Gleneagles Hotel in Scotland, the home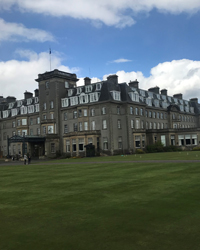 of golf so they say. Enjoying many rounds of golf, (they are certainly there to try and get you to purchase all things golf) superb food and great company. Their restaurant is one to look out for as they are striving to be the best restaurant in the world!
May is also the month of a close friend's birthday, celebrating in style we visited Tattu Restaurant and Bar in Birmingham. If you haven't visited before this is a high-end Chinese serving delicious food from dry ice desserts to whole duck breast pancakes, it's making me hungry just writing about it. Not only is the food and drink something to shout about the blossom trees and decorations give it the authentic feel.
I had such an adventurous day with my Grandson, Thomas at iFLY indoor skydiving in Milton Keynes. Both myself and Thomas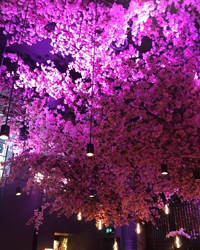 thoroughly enjoyed ourselves, they exceeded all expectations and have done a great job. If you haven't tried it before I would recommend it to anyone, maximum age limit is 103 so no age is too old.
Last weekend I attended the wedding of Orange Kitchen Manager, Helena and her now husband Harrison. It is always a privilege and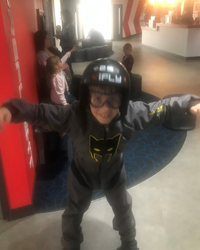 pleasure to be invited to staff weddings and watch them embark on a new journey.
Until next time.
S.B.