Simon's News – November 2017
Christmas is on the horizon and by the time I write next, the guy in the big red suit will be nearly here, or may have in fact already been! The Christmas tree has gone up outside the Farm Shop, an 18ft Norway Spruce from local business Woods Farm.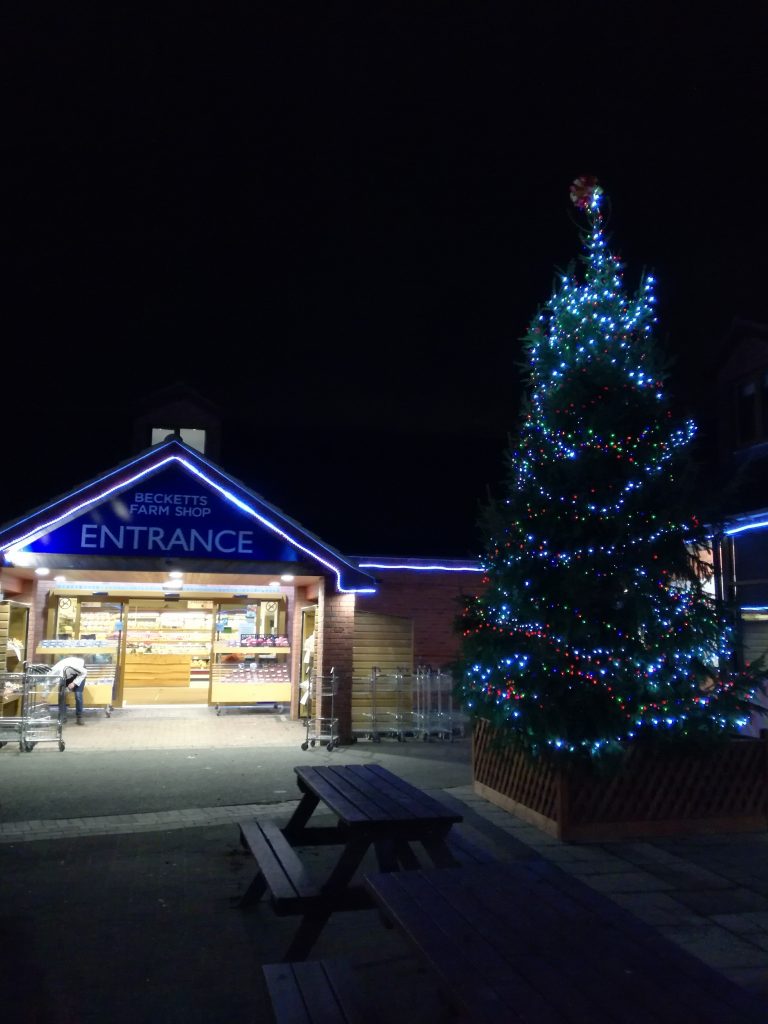 The whole team here at Becketts are gearing up for our busiest time of year, with the Butchers now taking orders for Christmas meats from Caldecott's Farm, the Bakers baking Christmas Cakes, Mince Pies and Yule Logs galore, the restaurant serving Christmas lunches from this Monday (4th December) and the events team working hard to put on our first ever Festive Tasting Evening later in December.
In the New Year our restaurant will see a refurbishment and will have to close for a couple of weeks. The closing dates will be 5th – 17th February, but we will re-open with a new menu, a freshening up of décor and more space and tables to allow us to keep wait times down. We're also doing some work to our kitchen too, the chef's work so hard to get delicious food on to your tables but now need more space and equipment themselves to keep up with the demand. Being busy is a nice problem to have and we recognise that we have to work even harder to maintain our high standards!
We're developing within the digital world too, with new electronic gift cards for our Farm Shop and Restaurant, and next month we will launch the Becketts Farm App, which I have been told by my marketing team is needed in this day and age. We have such a diverse customer base here to Becketts Farm, so 'keeping up with the kids' so to speak is very important. From the app you'll be able to view information, menus, book a table, buy a gift card and will also have access to exclusive offers. It will be in the App stores by mid-December and is free to download, so do get downloading!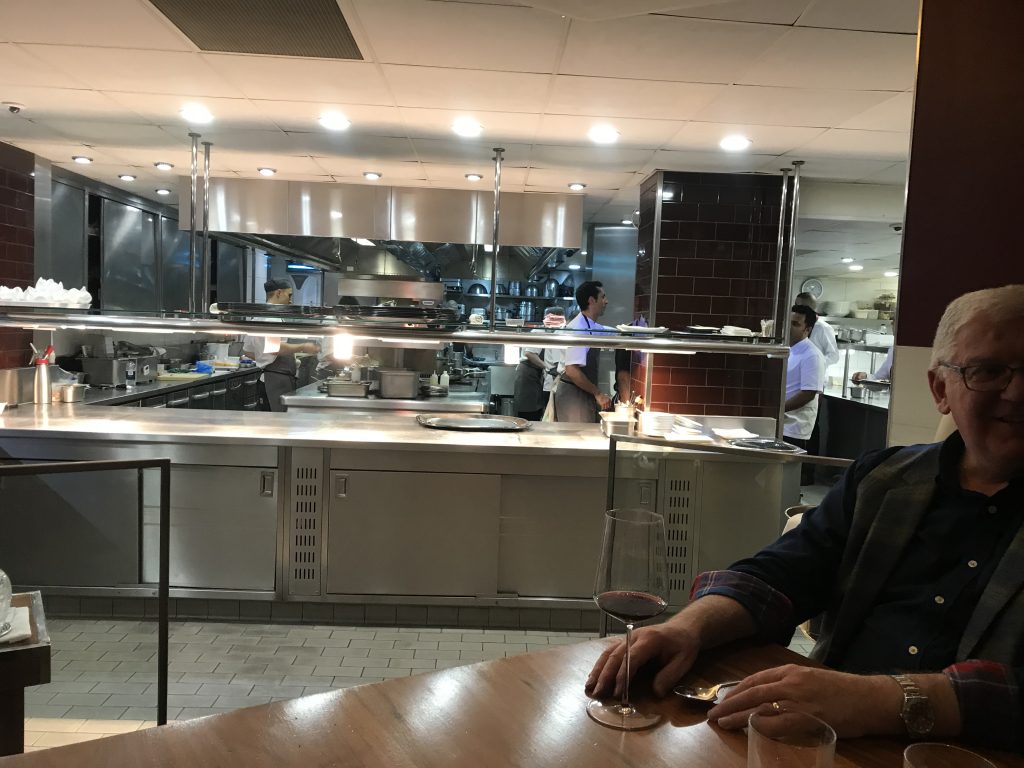 I've managed to get down to Twickenham to see the Rugby and watched England beat Australia there earlier this month. I enjoyed a late birthday present too with a meal at Petrus restaurant where I enjoyed scallops, venison tartare, partridge wellington and other really delicious dishes. I saw a white truffle which cost a staggering £2300, but was far too scared to eat it.
I also went to the pictures to see Battle of the Sexes which was all going on in 1972 when I was a teenager, but I really don't remember much about it then. I love films based on a true story especially when you get the rolling credits at the end explaining how the story progressed. It was a really great film that I'd go to see again and can thoroughly recommend!
Shirley Aqautics who moved to site in October had their official opening weekend this weekend just gone, with Geoff Denaro from Bromsgrove District Council coming along cut the ribbon. I am delighted that we have been joined by another fantastic local family business and look forward to watching them grow in their new home – the landscaping outside will be spectacular when finished, there's a lot of hard work being put into this new store.
Other new partners to join us at the Becketts Farm site are the Framing Studio who do professional framing as well as a range of prints, and in the coming weeks American Golf will take over the driving range and golf shop.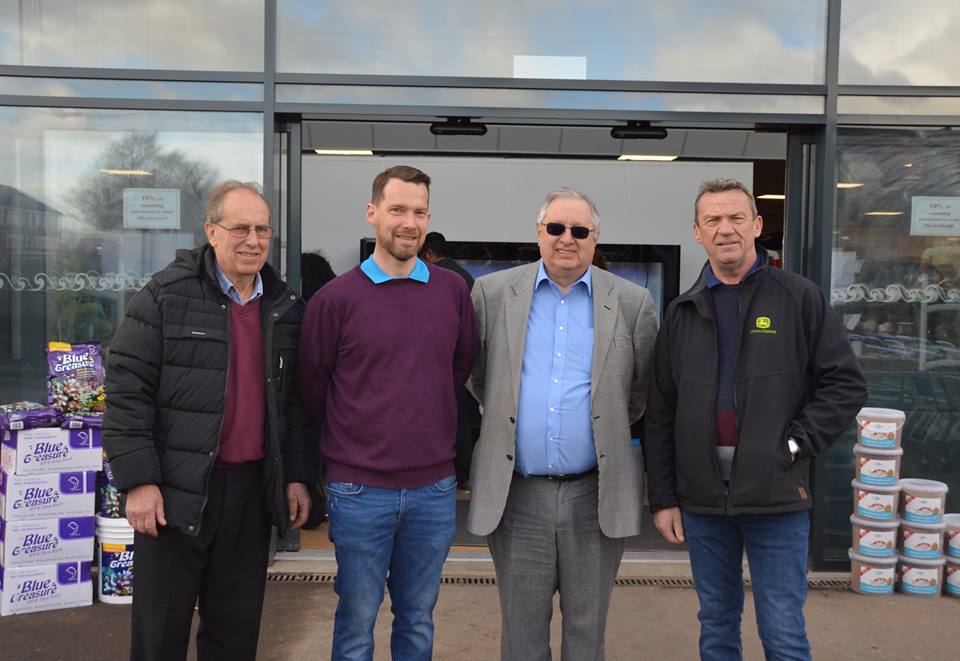 In family news, my niece Daisy is going back to Australia soon, so we planned and enjoyed a big family lunch to say goodbye. I took on the role of Super Chef for the afternoon, hence the apron! I have a cousin who is very much into ancestry and we have been trying to convince my father for a while to do a DNA test so that we may find out even more about the history of the Beckett family. We're hoping that we may even be able to trace our family back to the 1500s which would be really amazing. I'm looking forward to a trip to South Africa in December to see my grandson Reilly for early Christmas celebrations, you can expect some stories and photos from that trip in next month's news.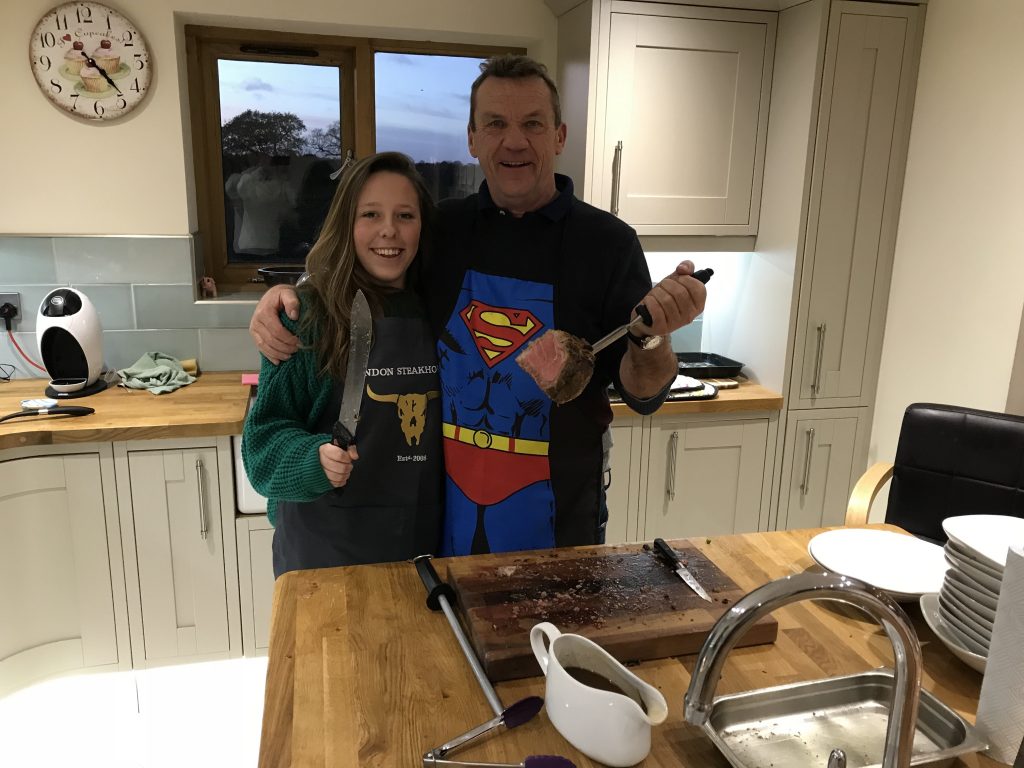 Last week I had two of the board members from Yorkshire Bank come and visit Becketts Farm. It was great to show them what SMEs can achieve!
We were glad to hear that the New Life Church on Middle Lane has been granted planning consent for a new car park and have been glad to be able to offer land for this. It's great that the congregation here is growing and we're happy to support them.
As it moves towards Christmas the staff here enjoy a few different charity events. It's Christmas Jumper Day on the 15th December in aid of Save the Children so expect lots of silly/awful jumpers for the occasion. I don't think that anything will be quite as great though as my new shirt, what do you think?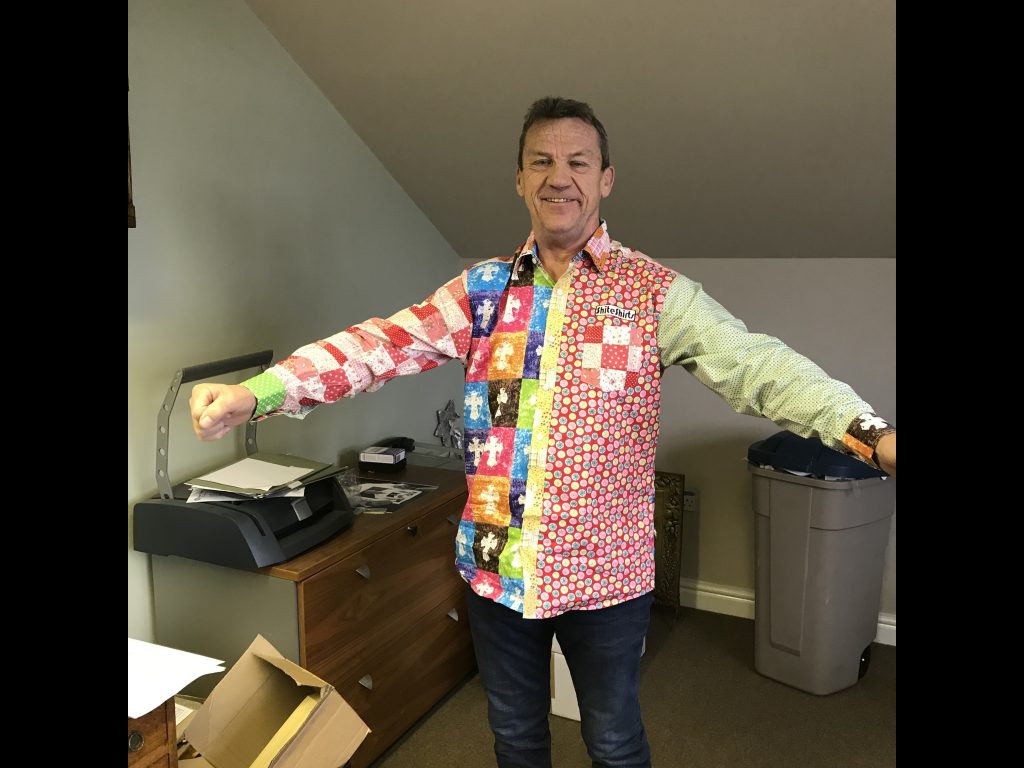 We're also collecting items for our St Basil's Christmas appeal. They're a charity who do amazing things for young, homeless people across our city so if you're visiting us over the festive period why not bring along a tin of food, or a tube of toothpaste for the collection. We were blown away by the amount collected last year through the generosity of staff and customers!
If I don't manage to write again before the BIG DAY, I wish you a wonderful Christmas!
S. B.