As we approach the end of October, our family Halloween Events are just around the corner. Each year, the Becketts Farm witches open up their Pumpkin Parlour and Halloween Kitchen for pumpkin carving and spooky baking sessions. It's lots of fun and I'd really recommend booking your child or grandchild a place if you haven't already. There are still a handful of spaces remaining.
Earlier this month, I was asked to judge a 'Chocolate Challenge' team building session in the Orange Kitchen Cookery School. The teams are given two and a half hours to create a selection of chocolate truffles, being as creative with flavour as they wish. They're also tasked with preparing chocolate fondants with perfectly melting middles. I was so impressed that each and every team managed to create fondants with oozing centres, and fancied the challenge myself. Admittedly, I did decide to 'cheat' a little and bought a mixer to get volume into the egg whites (important for a good rise on the puddings). However, its proving a great investment since these have quickly become my signature bake and I've made them now for a couple of dinner parties even. It will pay itself back in no time!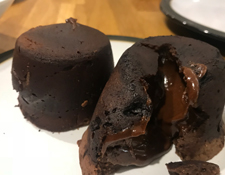 Thinking about my mixer paying itself back, brings me on to our butchers block in the Farm Shop. After an incredible 30 years of reliable service, our butchers block was sent into retirement this month, with a shiny new one for our butchery team to use. Our butchers counter is open 7 days a week, and the team work tirelessly to keep the counter stocked with a great range of top quality cuts, so you can really imagine how well the old butchers block has served us.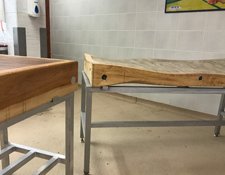 I went to see the Cirque du Soleil this month in Birmingham at Arena Birmingham. It was absolutely fantastic, so I'm sharing some photos here of the impressive artistry that they created on stage! It was such great entertainment.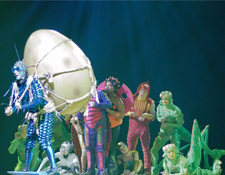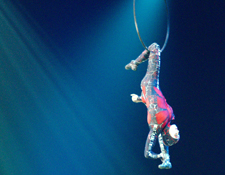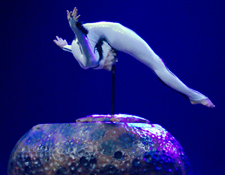 It's a couple of months off, but this Christmas, our Restaurant will be putting on some fantastic entertainment too, with their Christmas party nights. There will be tribute acts to the popular genre of Ska, and also a throwback live tribute to the music of the 90's. Our themed Murder Mystery nights have proved really popular and with one of the two already sold out, you'll need to be quick to get yourself a table at our 'Allo 'Allo themed murder mystery night. Alongside all of this fantastic entertainment our Christmas parties feature our famous carvery, with an exceptional 3-course festive menu designed by our talented chefs. I've already got my eye on the dark chocolate and baileys praline tart for dessert. Find out more by clicking here.
This month I've been asked to speak at both the Bromsgrove Young Farmers Club and the Friends of Barnt Green, which is a friendship club. I am always proud to talk of the history of this company and how it came from the wrong side of the sheets of a Victorian love affair.
My father and grandfather were both great orators and I am trying to follow in their footsteps. They tell me that when you speak publicly you should have a really good attention grabbing statement. I'll leave you with my opening statement to the Bromsgrove Young Farmers Club… "Madam, Chairman, Ladies and Gentlemen, My partner and I see a sex therapist most Friday nights – this is a true statement but we don't see her on a professional basis – she is just a good friend who we have a curry with, but it is a great attention grabbing statement to start with. When I showed her the speech I was delivering to you this evening she informed me that it was politically incorrect and that I should at the outset warn you of this. You are warned!!!!"
Until next time.
S.B.