Becketts for BBQ! Us Brits love a BBQ, especially when the sun is shining. If you haven't done so already, it will soon be time to dust off the barbeque and get it fired up to celebrate BBQ week which is at the end of the month. It's almost as if we need an excuse to enjoy a BBQ, which we certainly don't! We are all very familiar with organizing an impromptu get-together, writing a quick shopping list and heading off to the supermarket.
We believe when it comes to finding the perfect BBQ ingredients there is only one place you should visit, which is our Farm Shop. If you come early enough, you will smell the aroma of the freshly baked bread as soon as you walk through the doors.
Our Butchers counter is always fully stocked with a tremendous choice of meat, including homemade burgers, marinated chicken kebabs and flavoursome ribs to name just a few. If you fancy your hand at making your own burgers, take a look at our most recent recipe for "The Ultimate Homemade Burgers".
It doesn't stop there! Our Greengrocers pride themselves on supplying fresh, quality fruit and vegetables to accompany any dish. Plus, you will find a huge range of both traditional and quirky sauces and relishes around the Farm Shop.
Wanting something special to drink? We have over 100 local ales, ciders and beers to choose from, as well as delectable English wines and sparkling fizz.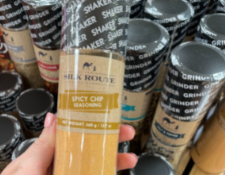 If you're planning to go all out to make this BBQ one to remember, then you will find some tasty seasoning packs in our Farm Shop for fries or wedges. Our favourite is this spicy chip seasoning by The Silk Route.
Sounds amazing, right? See below our Becketts top picks for BBQ season!
Top picks for an ultimate burger
Becketts Bakery rolls
All of our bread is baked from scratch by our in-house bakers. Choose from the classic soft bap or  brioche bun as the perfect base for your burger.
Homemade burgers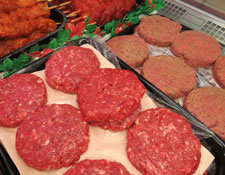 Our Butchers work hard to prepare lots of "ready to cook" items, which are perfect for the BBQ. You can't beat a homemade beef burger but if you fancy something a little different, why not try our tasty pork and apple or minted lamb burgers.
Don't forget the cheese!
Step aside "floppy cheese"! Choose a mouth-watering flavoured cheese from our Delicatessen to add an extra punch to your burger. The Abbots Gold Cheddar with Caramelised Onion gets the thumbs up from us.
The Garlic Farm Ketchup
Upgrade from the classic tomato sauce to this tomato ketchup with garlic by The Garlic Farm. For a little extra spice, try their tomato ketchup with garlic and chilli. Not only will it be tasty on your burger, but also a great accompaniment to your seasoned fries.