Upstairs from our Farm Shop and Restaurant are six Conference Rooms available to hire for meetings, training and workshops. Read on to find out why we think our venue is the perfect choice for you and your team.
Interviews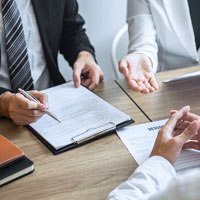 Did you know that January and February are the busiest times of the year for recruitment? The combination of the Christmas break at home with family, or a dull-January can often prompt people to reconsider their job satisfaction and look to make a move.
If you're looking to conduct 1:1 interviews, our welcoming reception space and smaller rooms create the perfect flow of space for greeting candidates. Especially true if you want to take your recruitment away from your own offices.
Our smaller rooms (Albert, Edward and Beckett Room) are available to hire from just £35+VAT. Enquire today!
Free flow hot drinks included in every hire
In these chilly winter months, your delegates will find a warm welcome with our free-flow tea and coffee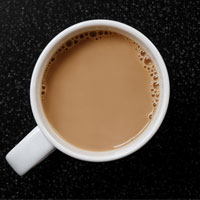 offering, included in every hire. Each Coffee Area within the conference facility is equipped with a state-of-the-art coffee machine, for quick and simple access to hot drinks throughout your hire. Breakout at any time with no need to wait for your refreshments to appear. Unlimited drinks are available to your delegates, so if it's a slow start, you'll not be short on a caffeine-boost!
Finalising annual budgets or looking ahead to next financial year
If you need to crunch those numbers for the year ahead and are looking for a quiet space to focus, try one of our smaller meeting rooms. Suitable for up to 10 delegates in boardroom style, they are often hired for solo or small-group working.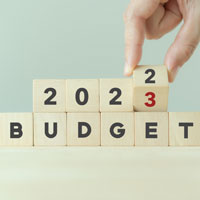 This month we're running our 'Feb Fridays' offer, allowing you to book a full day hire in any of our three smaller rooms for just £100+vat instead of £175+vat. The offer is available on any Friday during February, subject to room availability.
Get in touch with our friendly conference team to enquire today.
Farmhouse Food
Ensuring that your delegates are well fuelled for the day's meetings is made easy at Becketts Farm. With our on-site Farm Shop and Restaurant, you're spoilt for choice when it comes to options for breakfast or lunch. Start the morning with farmhouse breakfast baps or freshly baked Danish pastries. At lunch-time we have a hot buffet option served to your meeting room, or you can enjoy a meal in our award-winning Restaurant. Looking for a simple and tasty option for a smaller group? We can provide hot roast pork baps with stuffing and apple sauce, served with chips.
For all our food options, please click here.
Training space
If the earlier part of the year is a time when you look to refresh training with staff members, we've got space to suit a range of bespoke training sessions. Our Heath Suite accommodates up to 60 delegates and is a large square room with ample space. Tables and chairs can be set up in classroom style or removed for practical training sessions like first aid. If you have larger equipment you need to bring along for your training, we'll always try and accommodate it. For more information and photos of our Heath Suite, click here.
If you're training is food or hospitality based, then our on-site training kitchen is available to hire too. This space has been designed especially with training in mind, having one central cooking island and six smaller chef stations. The kitchen is fully equipped with modern catering equipment and our separate 'Tasting Room' provides a great space for presentations. For more information about our Kitchen Hire options, click here.