Are you struggling to find the perfect gift for Mothers day? Here are a few ideas that are less traditional, more thoughtful and unique!
Homemade Lavender Bath Salts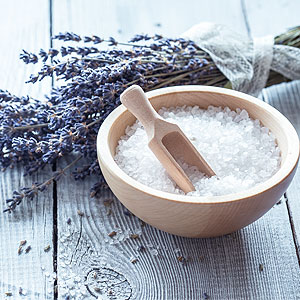 It's clear to say that mums love to pamper themselves and relax. Whether that is in a spa, or simply in the bath tub at home! Relaxing is one thing, but the genuine feeling of relaxation is something a little different. This idea incorporates lavender – an essential oil believed to include antiseptic and anti-inflammatory characteristics. Furthermore, lavender is used to treat anxiety, depression, stress and restlessness. Below is a recipe for how you can make these homemade lavender bath salts:
What You Need:
Epsom Salts – this contains Eucalyptus for relaxation
Pure Lavender Essential Oil (Not Fragrance)
Dried Lavender
Vintage Jar
How To Make:
Pour the Epsom Salts to make each jar half full.
Squeeze 10-15 drops of Lavender Oil into each jar.
Place lids back on and shake!
Take off lids and add 2 tea spoons of dried lavender (shake again)
Fill jars to the top with Epsom Salts, put lid on and shake again.
And you're done! How easy is that!
Personalised Dessert
They do say that the way to the heart is through food, right? A baked dessert is something a mother would always appreciate. However, instead of a stereotypical sponge cake, why not make something tailored to the special lady herself? Cake can represent many things including a variety of personality traits! Here are some examples…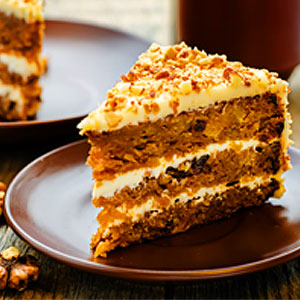 Chocolate Mud Cake: This cake represents someone who knows exactly what they like, very particular, and always immaculately dressed. They are very consoling and do a good job of easing peoples minds!
Marble Cake: This cake constitutes to someone who takes care of everyone all of the time, and loves sharing. Usually this person is carrying two slices of cake, one for themselves and one for a friend – always thinking of others.
Red Velvet: This cake implies that the person is energetic and lively. They love to be involved with all the latest gossip, yet their cheerful chirpiness rubs off on others around them.
Carrot Cake: This person is an interesting conversation starter – especially considering they love vegetables in their cake! They are prone to over-thinking or over-analysing situations before they take any risks – but normally are always right!
Cupcake: This character loves to embrace their individuality and they definitely don't like to share their cake! This person is extremely independent and content with doing your own thing!
Which one does your mum represent? Click here for a rhubarb and orange cake recipe!
Movie Night Hamper
Is your mum always super busy? Does she struggle to watch a movie right up until the end? Think no further! This idea is one way of helping your mum to put her feet up and enjoy a cup of tea along with a movie night hamper (made by you!). Here's some ideas of what to include.
A DVD for a movie that they are desperate to see. Remembering a fact like this will mean a lot to your mum – that's for sure.
2. POPCORN! This is obviously the most important go-to-snack when watching a movie! The question is – sweet, salty or toffee?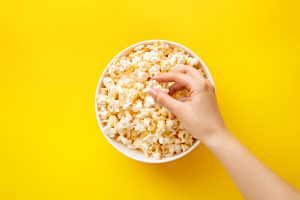 3. Sweets and chocolates… think about your mums ultimate favourite snacks that they treat themselves to.
4. A mother's day mug filled with hot chocolate sachets and marshmallows – you just cannot go wrong!
Good luck!