SUPPLIER OF THE MONTH
At Becketts we work closely alongside many different supplier which stock our eight-specialty departments. Our missions is to provide you with the freshest, finest local and British, quality produce.
Each month, we will be sharing with you our 'Supplier of the Month', as chosen by our team here at Becketts.
November – Snowdonia Cheese Company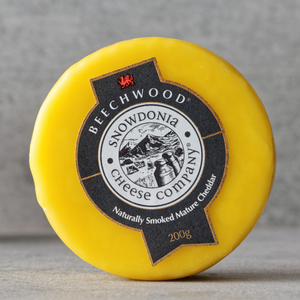 This month's supplier of the month is the Snowdonia Cheese Company, as chosen by Scott in our Delicatessen. The Snowdonia Cheese Company is a family run business, based in Rhyl, Wales. Their multi-award winning cheeses have been inspired by the picturesque landscape of Snowdonia in North Wales and are extremely popular here at Becketts Farm.
If you are a cheese lover, then the Snowdonia cheese range is sure to tempt you. With Christmas around the corner, now is the perfect time to sample some different flavours before stocking up for your festive cheeseboard.
The Delicatessen counter stocks a wide selection of cheeses from this company, including their Cheddar, red Leicester and flavoured cheeses. These include Beechwood Smoked, Red Storm, Green Thunder and Red Devil. Not forgetting the delicious Black Bomber; their extra mature cheddar that has won both national and international awards.
Top Picks
Our top picks for flavoured Cheddar over the festive season include Amber Mist, Pickle Power and Bouncing Berry.
Scott's favourites are the traditional Black Bomber because of its mature yet creamy flavour and the Beechwood Smoked Cheddar for its rich texture and a gentle nutty flavouring.
Delicious Recipes
The Snowdonia Cheese Company have also created some wonderful recipes to use with their cheeses. We love the "Black Bomber Rare Beef Sandwich", especially when it is made with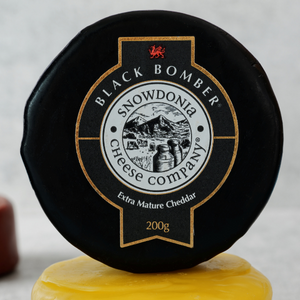 Becketts Bakery crusty bread. You can also visit our Butchers' counter, to purchase a topside of beef that will cook and carve beautifully to compliment this sandwich. To see the full recipe and other inspiration, click here.
Did you know?
The Snowdonia Cheese Company wrap their cheese in wax, meaning they last longer and are perfect for popping into a savoury gift hamper. You can find a selection of luxury Christmas gift hampers in-store at our Farm Shop or online. Alternatively, you can create your own bespoke hamper by speaking to a member of the team today.