SUPPLIER OF THE MONTH
At Becketts we work closely alongside many different suppliers which stock our eight-specialty departments. Our mission is to provide you with the freshest, finest local and British, quality produce.
Each month, we will be sharing with you our 'Supplier of the Month', as chosen by our team here at Becketts.
October – Bon Bon's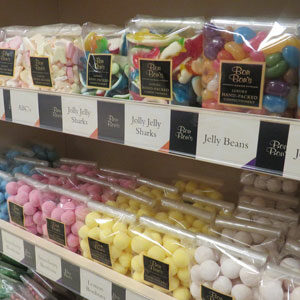 This months' supplier of the month is Bon Bon's, as chosen by Katie in our Gifts and Goodies department! Bon Bon's are a Yorkshire based company, that supply us with a huge selection of luxury confectionery. From traditional sweets to a gourmet selection, fudge and marshmallows; if you have a sweet tooth then the Bon Bon's stand will definitely tempt you. During the month of Halloween, the sweets from Bon Bon's have been very popular for stocking up the family treat bowl!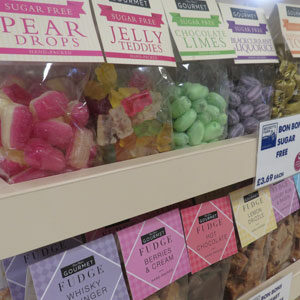 The whole range from Bon Bon's is popular, but the best sellers we have are the Sugar Free ranges, Vegan range and the Retro mixed bags. The Sugar Free and Vegan ranges mean that their sweets are inclusive for most to try! They offer the same great taste and quality as the Traditional ranges but cater for these dietary requirements. The Retro mixed bags are also a best seller – packaged in a gift bag and finished with a gold bow, they make the perfect gift for that sweet-toothed friend who wants to reminisce on their sweet shop favourites!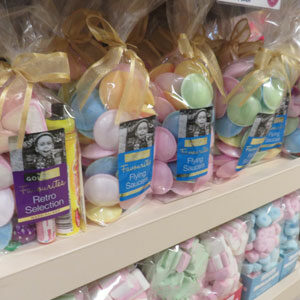 Katie's favourites are the Bubblegum Bottles, Jolly Jelly Sharks and the Strawberry Bonbons, which is quite a selection of traditional, fizzy and gummy sweets.
Be sure to stop by the Bon Bon's stand next time you are in the Farm Shop. Keep an eye out for their delightful Christmas range too – you really are spoilt for choice!
To see their full range and to get some inspiration before you arrive, take a look at their website here.