Office Desk Essentials!
Whether you work in a 9-5 job or from your office at home, you may struggle to keep motivated throughout the day. We have listed some great ideas below that you can keep in or on your desk that may help you throughout your working day!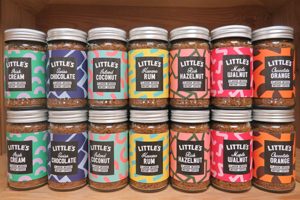 Flavoured Coffee – Coffeeholic?
Are you in a routine of when you have your cups of tea or coffee during your working day? How about spicing up your afternoon caffeine fix with one of these flavour infused coffees from the 'Littles' range we stock in our Farm Shop. You will feel like you're being naughty with having a rum infused coffee, yet you're being good as the calories are low!
Reusable Lunchbox and Coffee Cups – Are you prepared?
Mornings can be a busy and you may have lots to remember, so having everything prepared the night before will make things easier for you! Having a reusable lunchbox, you can cram your lunch in is so easy and convenient to just pick up and dash out. And why not team it up with a matching reusable coffee cup, if you have time you could make a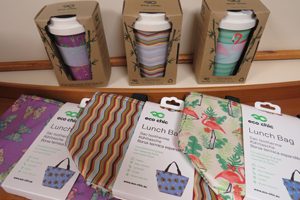 coffee to take on your journey to work or even better pop by your local coffee shop, order your hot drink and ask them to serve it in your reusable cup! Not only are you helping you save the environment, you may also get a slight discount on your drink! Check out our travel cup scheme for 10% off your next drink.
Reusable Water Bottles – Thirsty work?
Keeping hydrated throughout the day is so important in any job you do. Using one of these handy reusable bottles will not only help towards saving the planet but also encourage you to get up from your desk to fill it back up! Having a pretty bottle like one of these glass bottles, or a tracker bottle like these from the 'Joseph Joseph' range will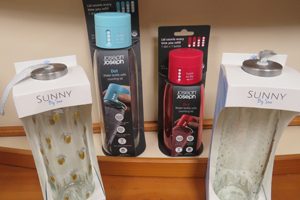 hopefully also encourage you to drink more. You could even try and have a mini competition in the office, who can drink the most water during the working day.
Freshly Prepared Sandwiches – Is it lunchtime yet?
Have you ever prepared your lunch the evening before, arrived at work the following day to only realise you have left your lunch at home? Frustrating isn't it! Fear not though, our Sandwich Bar can prepare you a freshly made sandwich, baguette or roll, or for a healthier option a juicy pasta or salad box with a topping of your choice, to go! For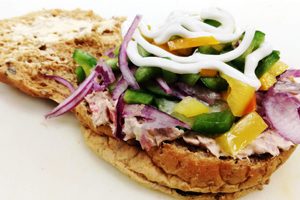 more information on what we have on offer, look at our menu here.
Sweet Treats – Sweet Tooth?
Sometimes you just need that sugar rush mid-afternoon! The 'Bonbon' sweet range in our Farm Shop has such a huge variety of sweets to choose from, including your traditional Rhubarb and Custard and Sherbet Lemons to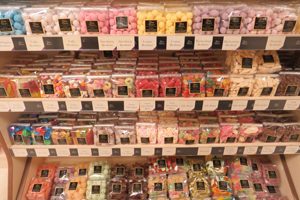 Jellybeans and Bonbons. Keep a packet of these handy little sweet treats in your top draw of your desk, you just don't know when you'll need one!