Ahead of National BBQ week and the welcoming arrival of the sunshine, we thought what better way to kick start BBQ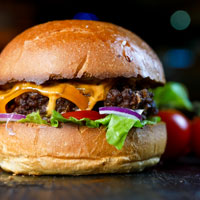 season than with sharing 'THE ULTIMATE BEEF BURGER RECIPE' and some fun facts about the well-loved BBQ!
BBQ Fact 1
Did you know BBQ and at-home eating & entertainment is the UK's No1 summer home leisure activity and approximately 168 million BBQs were had in 2022 alone, crazy!
BBQ Fact 2
The overall BBQ & alfresco eating & entertaining market in 2022 was worth around £2.3 billion, up from £150 million in 1997.
BBQ Fact 3
Standard pre-planned BBQs are changing fast as lifestyles become more casual. Sometimes last-minute plans work out to be the best plans.
Check out National BBQ Week, for more fun BBQ facts!
Celebrate National BBQ week in style by making our Ultimate Beef Burger. A freshly baked Becketts Bakery bun filled with a tasty homemade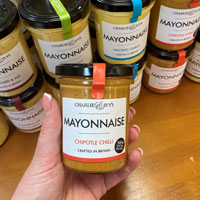 Becketts beef burger, topped with Fowlers Cheddar cheese, Charlie & Ivy's chipotle mayonnaise, lettuce, Evesham Tomato and thinly sliced red onion, delicious!
Find the recipe here and don't forget to tag @beckettsfarm in your creations!
Farm Shop open 7 days a week, opening hours can be found here.