July's Team Building Events in the Orange Kitchen
Somehow we are fast approaching the end of August. I thought I would just take a moment or two to look back on July, it proved to be a very eventful month! From running a range of our adult courses, children's summer courses and LOTS of fun filled team build events.
The first team we welcomed to The Orange Kitchen in July was 20 members of staff from NFU Mutual. They chose to do the Pasta & Bread making team build, and so split off into groups of four to rustle up a pasta dish and a delicious bread per team. They were given basic recipes and ingredients as guidance, but as it is a team build the idea is for everyone to get a little bit competitive and demonstrate some creative flair. Each group demonstrated a variety of skills by producing different types of pasta from linguine to ravioli and used a range of flavours. Then it was on to the judging table to be scrutinised by our three expert judges. Despite the first teams' best "selling techniques" as they tried to persuade the judges that they'd used their 'grandmothers authentic recipe', unfortunately it was team number two who had that little bit of extra zing!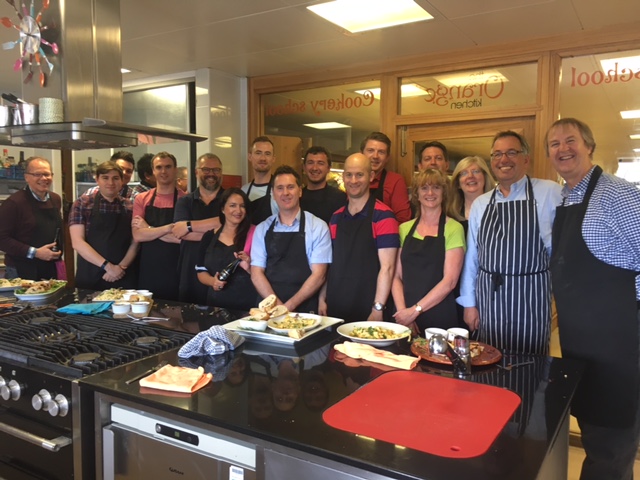 We then welcomed the New York Bakery finance team who got their hands stuck in by having a go at making a range of breads – no bagels in sight surprisingly! It was set out to be a competitive afternoon as they arrived early, raring to go! The organiser of the team build brought along special trophies for "Best Bread" and "Worst Bread", the perfect addition to any office desk! Each group brought three different breads to the table, from an authentic Irish soda bread, a flavoursome focaccia and a sweet brioche bun with orange and dark chocolate chips (it tasted like Christmas in July!). After sampling nine different breads, the judges with very full stomachs just about managed to come to a verdict. Ironically for the team member that organised the event, the "Worst Bread" trophy came right back at him, which gave us all a chuckle – we hope it's proudly positioned on his desk.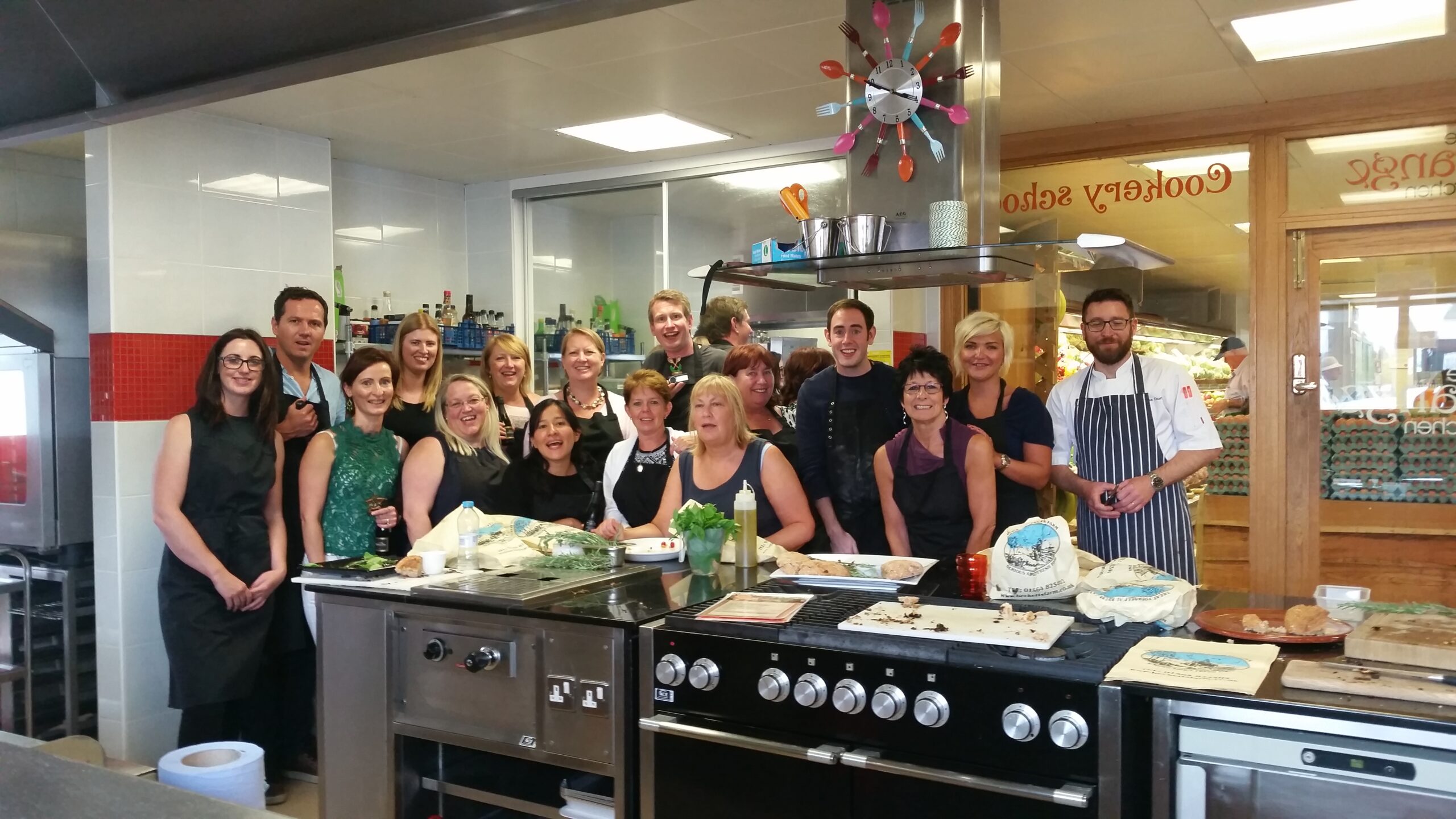 The next team build which proved to be even more exciting for me personally, was our "Ready Steady Cook" team build. Not only was this one of my favourite T.V. shows growing up, but also my first time helping run this event here at The Orange Kitchen. This has to be our most competitive team build we host as we try to replicate the T.V. show exactly, unfortunately minus Mr Ainsley Harriet. The 'green peppers' and 'red tomatoes' from NC Creative Group had 20 minutes to come up with a starter, main and dessert that had to be produced and beautifully presented within two hours. The judging proved to be a tough call as both teams had producedsome delicious plates of food – including the best panna cotta that Becketts Farm Managing Director, Simon had ever tasted (a fantastic feat to impress the scariest judge on our judging panel). Despite their best efforts it was wooden spoons for the 'red tomatoes', but they didn't go home empty handed, there was of course a wooden spoon for each member of the losing team!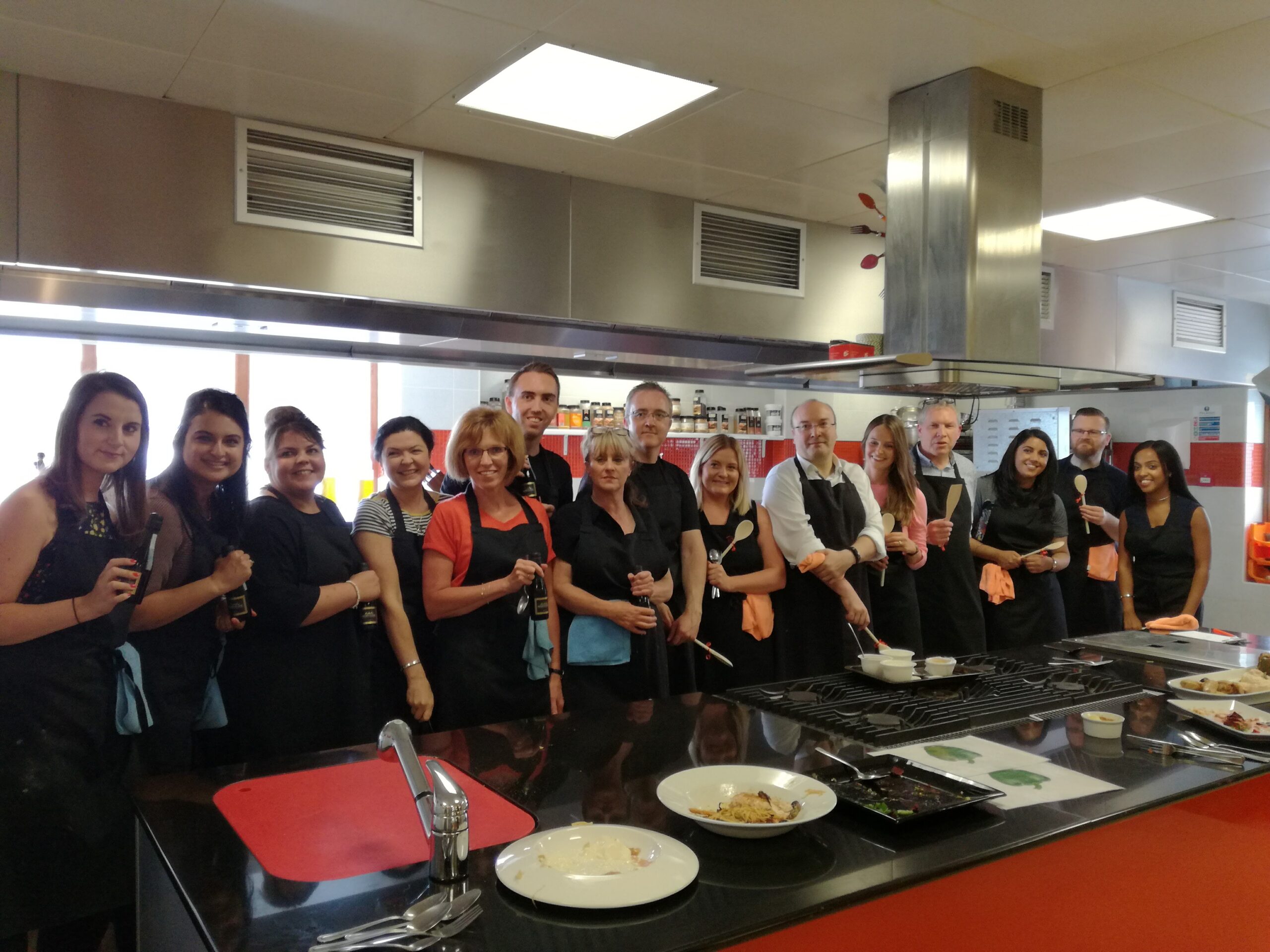 All in all it was a fantastic month at The Orange Kitchen Cookery School! Join us soon for some real fun, real food and real cooking!
Helena