Combine Harvesting Rapeseed Crop
When you think of Becketts you may think 'Farm Shop, Restaurant, Cookery School, Conference and even onsite partners such as Sima'. What you don't think about is the land that is owned by Becketts and the farming that takes place; with over 1000 acres of land there is never a moment's peace for the farm team.
Work experience doesn't end when you are in school and it is always good to learn new skills
throughout life, so the marketing team at Becketts jumped at the chance to spend an afternoon on a combine harvester with the Managing Director Simon Beckett and here is how they got on.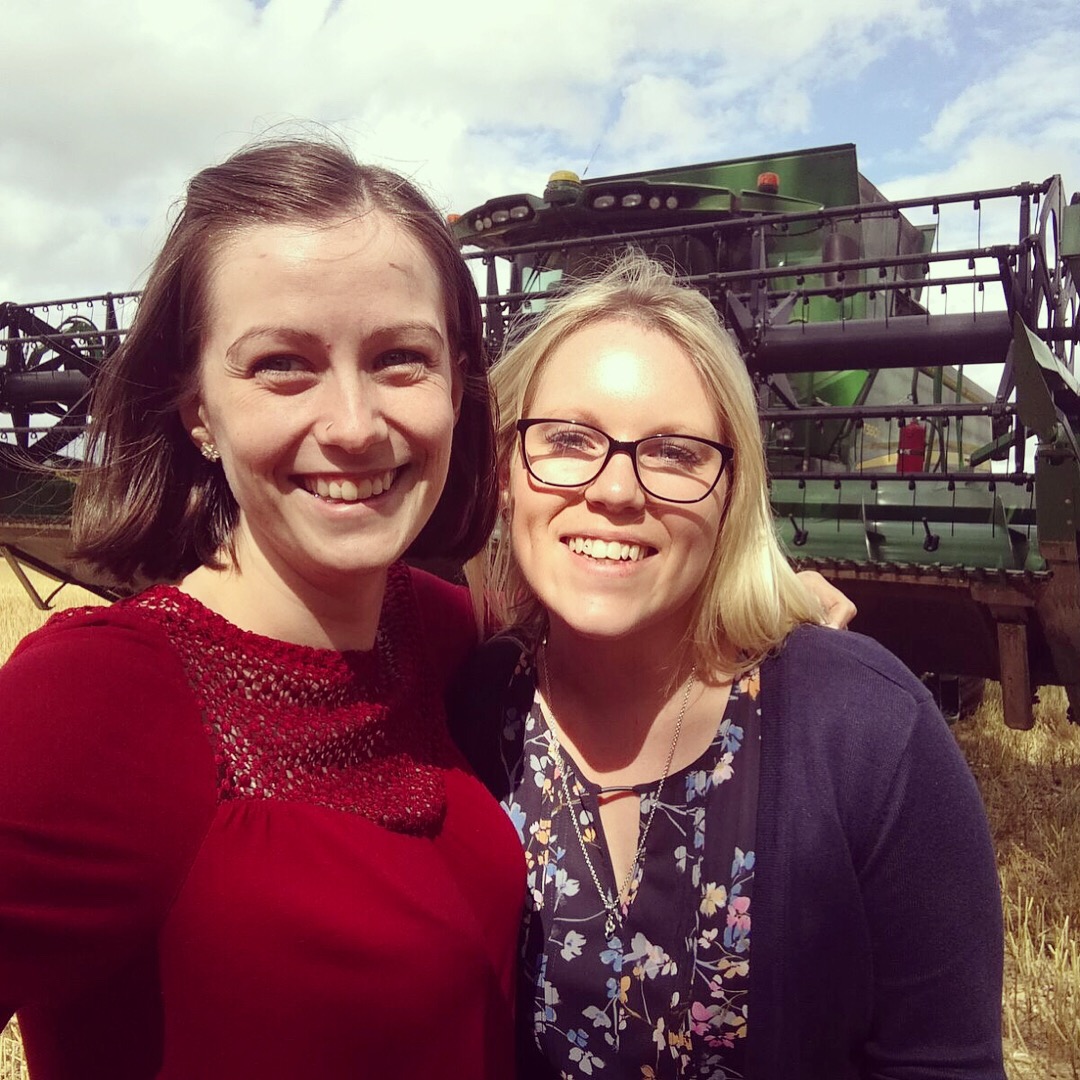 After ploughing down a field in a small Volkswagen Up and ploughing over the field (we definitely should have worn wellies and left the car at the gate) we reach the combine harvester and climb up. Inside there was a state of the art touch screen control panel, air conditioning, built in fridge, all the latest gadgets etc.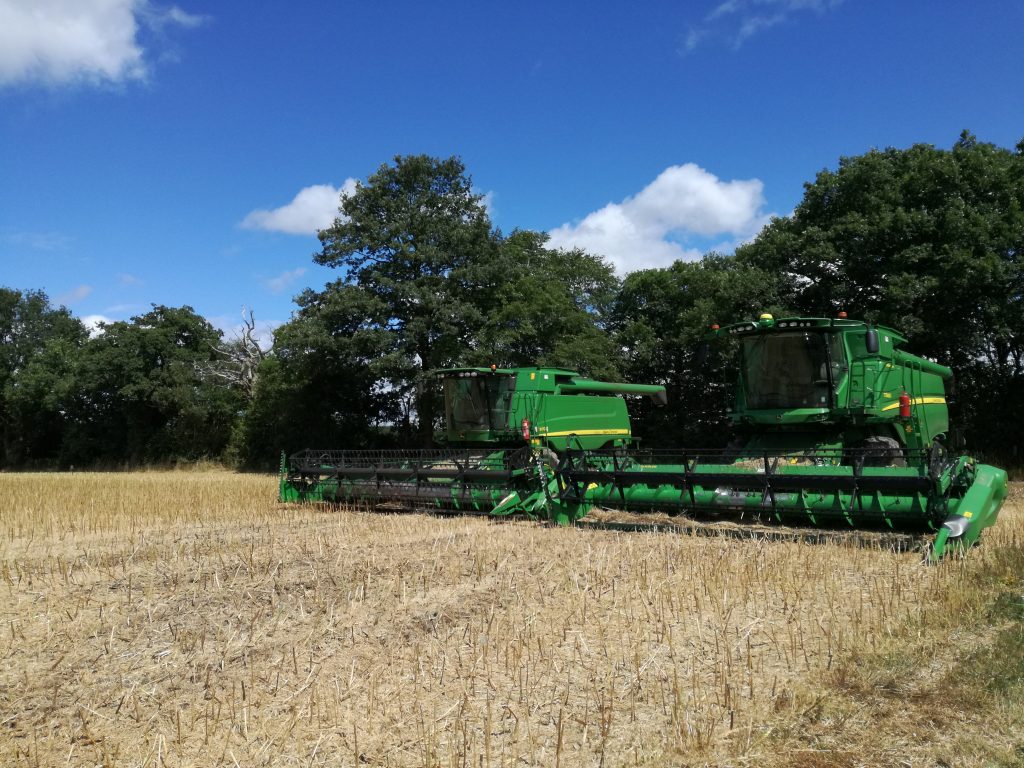 The header of the combine harvester was lowered and the cutter ran along the length of the header, there was a rotating wheel above the header which was gently combing through the tops of the crop. In order to harvest in a straight line there is a sharp knife edge on the right hand side of the combine harvester, this was guiding through the rapeseed crop. As the crop was being cut it passed through the spinning screws and up a conveyor ready to be filtered, the vibrating drum ensured the grains from the crop came away and entered a sieve which filtered through into the container.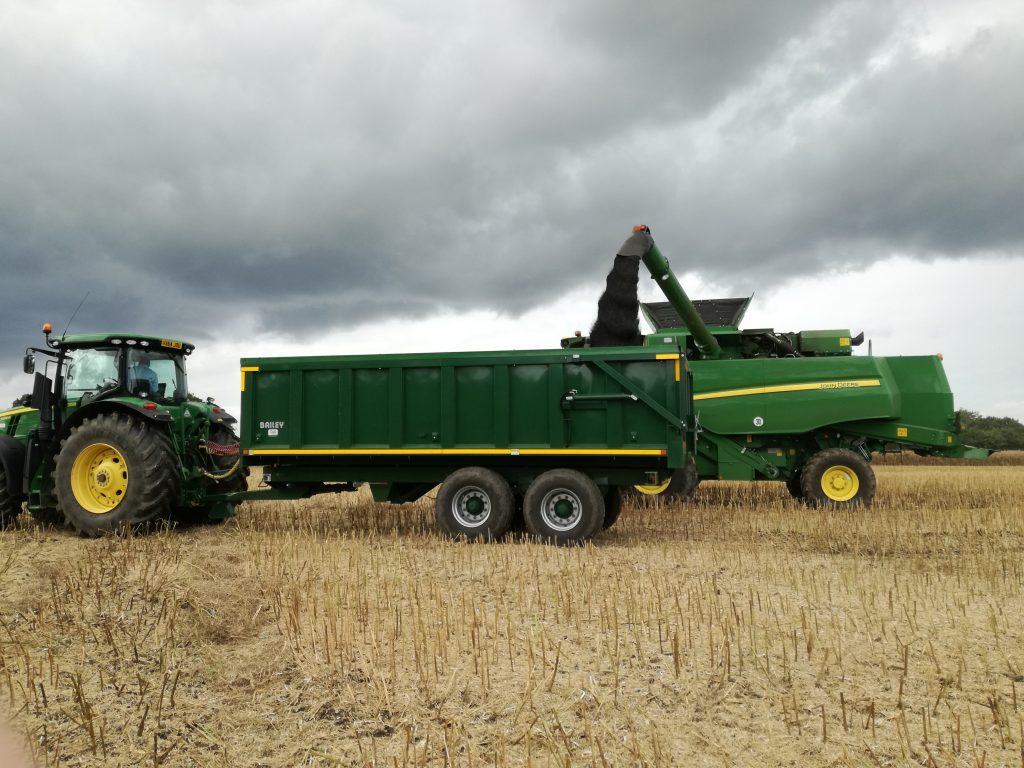 The unwanted crop was then passed through the back of the combine harvester and spread across the field. Once the container of grain was full a tractor carrying a trailer drove alongside
the combine harvester and the combine harvester was able to unload the grain through the side pipe and into the trailer. The tractor then transported the grain back to the grain stores, in preparation for sale.
After completing one field of Rapeseed crop, there was definitely a sense of satisfaction, Simon had mentioned many of times he had harvested the fields throughout the night until the early hours. He had suggested we continued to the next field but we kindly declined the offer and headed back to reality (the office).