How has April flown by already? As predicted in my last month's news update, the oil seed rape is now flowering. It's filling the local area with a sea of yellow. Here you have my official annual apology to any hayfever sufferers out there! It is certainly renowned for setting off a few sniffles.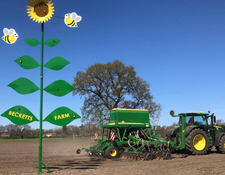 Elsewhere on the farm, we plan to bring back our sunflower field again this year. The field has been ploughed, power harrowed, drilled and rolled. The rain today is welcome, as it will give the freshly planted seeds a nice drink. Wow, how long it seems since we saw rain! Keep an eye on our website and Facebook page for sunflower field updates.
Earlier in the month, April 7th, my father celebrated his 91st birthday. With his 90th celebrations cancelled last year due to the lockdown, we were rather hoping for big celebrations. But we continue to keep each other safe and I have every hope that we will be able to mark the occasion in the not so distant future as a family.
Since the next step on the government roadmap was reached on 12th April, it has been lovely to see a bit more of a buzz return to site. Many of our fantastic on site partners were forced to close their doors back in early January, so I am glad they can return to doing what they do best again. I hope you'll show them your support. The guys at the car wash are back valeting. We've welcomed brand new Gina Lou Bridal and Boucle hairdressers. The Framing Studios, Hollywood Beds, Transforming U and many others are also back open and welcoming customers safely. You'll find a full list of our partner businesses on the website here.
I was delighted to receive the below message from one of our customers recently:
"My daughter Lauren found a bee on the pavement near our house, realised it couldn't fly so she picked it up and rescued it as lots of pedestrians and cyclists use this walkway. She asked me to tell you because we get our local honey from you and she is very proud of herself!" – Tracey
What a lovely, feel-good email to open! It made me feel so happy that someone so young cares for nature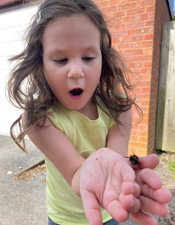 in this way. We could all do with being a bit more like Lauren, noticing the little ways we can help our planet. She's going to come along and help us open the sunflower field once they're in bloom.
I continue to improve my skills in the kitchen and my Yorkshire puddings are coming on a treat. These ones were as fluffy and delicious as they look! I think it will probably be roast dinner again this bank holiday weekend, with the weather looking a bit miserable. Our Butchers counter will have plenty of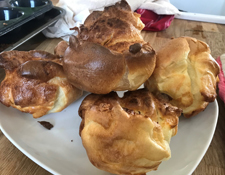 BBQ bits and pieces for those of you that are brave enough. However, I think I will stick to a nice roasting joint and some more Yorkshire pud practice.
It's all systems go here to get other parts of the business back up and running safely in line with the government roadmap.  Our Restaurant is currently serving takeaway meals and drinks to be enjoyed on our outdoor picnic benches. In addition, Jim and his team are working hard behind the scenes to reopen our doors for dine-in from 17th May. You can book a table online already. Hopefully you have missed us – we've missed you very much!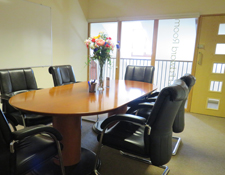 We'll also be reopening our Conference Centre from this date. The centre has a variety of different sized meeting rooms. Due to social distancing guidelines our max. capacity will be reduced to 30 delegates but we hope to see customers old and new coming back to make use of the facilities. I can only imagine how hard homeworking must be so if you need a change of scenery, contact Emma about our smaller meeting rooms which would make a great space to set up a 'home office' for the day.
I have everything crossed that I will be writing my May blog post from my favourite table in the Restaurant with a coffee and sausage sandwich in hand!
Until next time.
S.B.