Aren't we having such glorious weather for February! On the farm the weather has brought everything forward. We've managed to start with fertilising the crops which we'd usually not do until mid-March, but we're a whole month ahead with it. It's brilliant news! I'm sat looking out of my office window at the Becketts Island and it's just so lovely to see the daffodils coming through. It's really starting to feel like spring.
I've been enjoying cooking again, getting back into that. I really like seafood, so my posh version of fish and chips is a firm favourite. It's all in the presentation!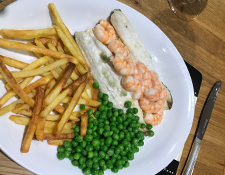 I enjoyed a visit to No.40 St Paul's Square earlier this month. It boasts the accolade of the world's best gin bar and is right on our door step so I had to try it!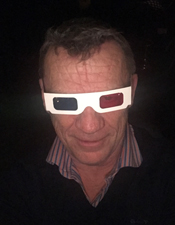 The menu is in 3D and they give you the glasses to view the menu – it's really quirky! I'm not so sure that it was worth the money, but hey ho, I can tick it off the list.
From gins at the world's best gin bar, to dinner party dessert wine, I enjoyed a dinner party at a friend's house. It seems that my wine tastes are expanding as we drank a delicious Chateau d'Yquem.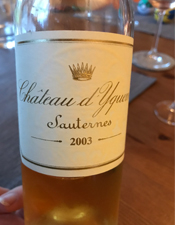 It's been almost 12 months now since I acquired one very scruffy pup and his mother. I had Geoff and Jess as rescue dogs and since I've had them, Jess has always been really protective of her pup. This has been causing embarrassment when we're out in public. Jess can be difficult around other dogs and dog walkers. I met with a dog whisperer called Gareth and he has really calmed Jess down, for which I am so thankful. There's a little way to go until she is fully trained and calm around other dogs, but she has definitely made progress.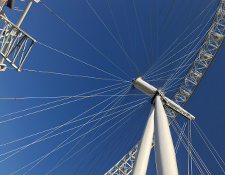 I visited London this month, and finally got around to going on the London Eye. It's been turning for 18 years now, and this was my first experience of it. I thought it was a great experience and really well organised and clever. Of course, I bought the customary souvenir magnet for my fridge!
Closer to home, and I've been asked by members of the Wythall Community to help in organising a better police presence in the village. This is something that has been much needed since the closure of the police station some years ago. I've applied for planning permission for change of use of one of the buildings on site, so that police can be based here to serve the wider village.
Until next time,
S.B .