January always seems a long month, so the new years' celebrations seem a distant memory. It is only right to begin this month's news by wishing you all the best for a happy and prosperous 2022.
Christmas as well seems an even more distant memory, but it was so lovely to celebrate with friends and family. The buzz in the Restaurant and Farm Shop during December never fails to put a smile on my face. It was great to see so many of you over the festive period.
There is little to report on the Farms, the weather doesn't seem to be on our side now and we are yet to get the fertiliser down. The Farm's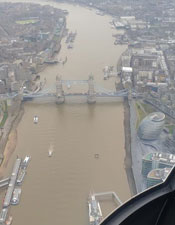 team are taking the opportunity to get some much-needed maintenance jobs completed, one being building some more sheds which will be used for storage including grain storage. You will notice one is being constructed on the A435 towards Redditch.
As you know I've been very fortunate to learn how to fly a helicopter. Just last week I had an exciting trip down to London. Although I am a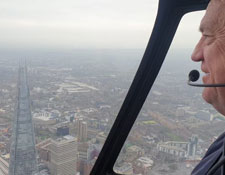 qualified pilot I'm very much still learning. London has so many air spaces, the most sensible thing to do is to take a more qualified pilot with you on trips like this. Another great reason to take someone with you, is so they can capture some great pictures from up high. Flying up and down the Thames, over the Houses of Parliament and past The Shard was certainly a highlight of the trip. I've learnt you're never too old to have ambitions in life. No matter how big or small, it's always a great thing when you fulfil them.
Talking of machines, the petrol head that I am, I was fortunate to test drive a tenants Tesla car earlier this month. I was amazed at how fast these cars go; this particular model is faster than a Ferrari. We currently have two charging points here at Becketts Farm. A further two will be installed over the coming months. Although I feel as a country we're nowhere near where we need to be in terms of electric car charge points, we're trying to do what we can to move forward not only at Becketts but our other sites too, as they say every little helps.
At long last we're pleased to let you know that our Easter event will be returning this year. With Spring on the horizon, the marketing team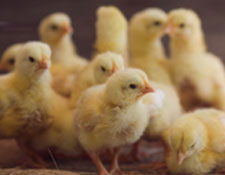 are busy planning for the return of the event. We will look forward to welcoming you back throughout the Easter holidays. Follow us on Facebook and Instagram for more details over the coming weeks.
Until next time.
S.B.