The countdown to Christmas is on! So, we've listed our top 10 fun things to do to get everyone in the festive mood.
Christmas Recipe Inspiration
Nothing says Christmas quite like a festive feast full of delicious treats. Whether you're looking for inspiration for Christmas Day or some brilliant bake ideas we have plenty of recipes to choose from here. Throughout the month of December, we will be uploading a new recipe each week and some of our favourites include Espresso Martini Brownies and Ham, Turkey, and Sprout Pie.
Eco Friendly Wrapping
Ditching traditional wrapping paper and bags for eco-friendly gift wrapping is an easy way to cut down your environmental impact this year. There are many ways you can make your eco-friendly wrapping Christmassy and here are a few ways.
Purchase some brown paper and decorate with a festive ink stamp, handwritten message, or a drawing.
Re-use tissue paper that you may have received in packages or previous gifts and tie with compostable twine. Don't forget to add some green foliage.
Try to use biodegradable tape to seal your presents. Choose from different varieties including festive rolls and plain brown tape.
One to remember for next year – turn your Christmas cards into present labels and save any gift bags and boxes to re-use next Christmas.
Get to know your Butcher
Now is the perfect time to get to know your local butcher. Visit our Butchery counter for expert advice, a wide range of top-quality meats, friendly and personable service and whilst visiting our Butchers you will of course be supporting the local community. Don't panic there's still time to order your turkey, and did you know our turkeys are sourced just a stones throw away at Caldecott Farm. You can't get much more local than that!
Santa Cookies
You could go to a shop and buy some cookies but baking these Christmas pudding cookies would be so much more fun! These super easy and very tasty cookies will be enjoyed by all the family. Don't forget to save one for Santa on Christmas Eve night.
Winter Walks with Homedine Solihull
Don't let the cold weather put you off enjoying a fresh, crisp winter walk. We have partnered with Homedine Solihull who have tried and tested many local walks that include independent businesses. Perfect for a hot chocolate stop or even a cheeky mulled wine. Join Homedine Solihull today and take advantage of 10% off in our Farm Shop, Restaurant and Orange Kitchen, plus other discounts in many more local independent businesses.
Catch up with friends in our Coffee Shop
Christmas is naturally a busy time of year, so it is important to take some time out from the hustle and bustle to catch up with loved ones. Relax in our Coffee Shop and enjoy one of our winter warmer hot drinks, a freshly prepared turkey and cranberry sandwich or perhaps a sweet treat and a frothy cappuccino.
Donate to those in need
Christmas is a time of giving; there's no better time to donate than during the festive season. After overwhelming support in previous years,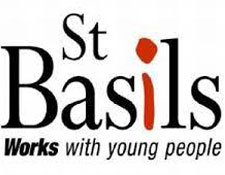 we are again working with St Basils youth homelessness charity as a collection point for toiletries, long life foods, brand new towels, bedding and more. Collection point now open at our Farm Shop tills. Any donation big or small would be greatly appreciated.
Reindeer cookies
Santa cookies are sorted, now it's time to make Reindeer cookies. Taking care of Rudolph and his friends this Christmas Eve is a very important job. Please remember that glitter is very bad for reindeers and other garden wildlife so here is a handy link to the RSPCA website that details ways to make reindeer friendly snacks!
Santa letter
Writing a letter to Santa is an important task for your little ones to complete this festive season and this year we have our very own special post-box located in our Coffee Shop for your Santa letters. Download a Santa letter template here or pick one up from our Coffee Shop or Farm Shop when you're next visiting. Be sure to post your letters by Monday 20th December for a reply from Santa.
Christmas traditions
If there's one thing for certain, across different households, in different families, no Christmas Day looks the same. Whether you have carried on a tradition your grandparents may have started. Or perhaps you start new traditions each year, it's always a magical time of year celebrating in our own special way with loved ones.
We've asked a few members of the Becketts Farm team what their Christmas traditions are.
John (Sandwich Bar)
From the 1st of December I always display my snow village. Many snowy characters feature in my display including polar bears, reindeers, snowmen, and pretty lights.
Louise (Marketing)
I always remember finding a satsuma and some loose chocolate coins at the bottom of my stocking, the chocolate coins certainly got eaten straight away, the satsuma not so much. Our very last present to open was always a new toothbrush hiding on the Christmas Tree! I now continue these Christmas traditions with my little boy.
Lynne (Restaurant)
A long standing tradition of mine is to buy Christmas pyjamas for my husband and three boys. They're 40+, 28, 25 and 20 now and they still enjoy having matching pj's!!