Why is Team Building so Great?
There are a variety of great reasons why team building can be extremely beneficial for a company. With many corporations facing difficulties in competitive industries, strong positive relationships within the workplace can bring great success to your business. Here are a few reasons why team-building could be the answer to your business goals.
1. Communication
Regardless of the role that each pe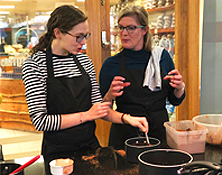 rson plays, communication in a team is crucial. Whether it's a team sport or a corporate company, communication is a vital contributor to success. Through great communication, tasks can be completed more accurately and at a faster pace. As well as being more efficient, communication within a workforce enables the workers to learn more about one another. This can be through sharing information and feelings about something. For example, if a worker feels frustrated because they find a task difficult, this may be portrayed differently to the person communicating with them in the workplace. This may lead to a worker taking a step back from communicating with them. In turn, tasks being completed may take longer. Problem-solving tasks are a great way of building team communication through learning how to explain and discuss thoughts and feelings whilst working in a team environment.
2. Motivation, Fun and Team Spirit
It is a known fact that motivated employees are determined to work hard for an organisation. Team building activities can really help improve employee motivation and team spirit. For example, working together in teams to compete for a prize is something that creates fun, exciting and competitive energy! This energy translates into a positive experience. Furthermore, this can help workers to understand the importance (and fun) that teamwork brings into the workplace.
3. Building Trust between Employees
Successful businesses rely on strong relationships. When employees are genuinely trusted in the workplace, this is highly likely to improve a worker's sense of well-being. This is because they feel genuinely valuable within the business. When workers feel respected in a team this can lead to an increased engagement within the workplace. This is because they have established common-ground with other workers and feel appreciated.
4. Helping Workers Self-Assess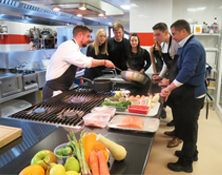 Part of team building can involve the employees doing a self-assessment. This can involve workers establishing their key strengths that they bring to the workplace, as well as weaknesses that they are able to work on. Focusing on an employee's key strengths can initiate feelings of appreciation and recognition. When exploring employee's weaknesses, this can motivate them to change or adapt their discovered weaknesses to become even more appreciated and recognised. Click here to see an example of teamwork focused on self-assessment! This bake-off task enables team members to organise themselves with specific roles based on their key strengths (and weaknesses!).
5. Boosting Team Performance and Setting Future Goals
Another important aspect of team building is improving your team's performance in order to set goals for the future. Creating future goals together with your current employers gives the workers an understanding that their opinions matter. Furthermore, workers will feel that they are a valued member in the coming challenges faced by the business, and this is something workers should feel proud of! Being part of a goal that is critical in the business is a great way to encourage and boost team performance towards those desired achievements and goals.
For more fun-filled ideas or events for team building, click here to explore the different activities we offer in our cookery school. Good luck!