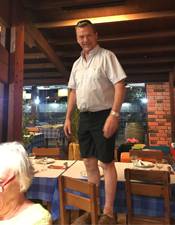 I've just returned from a few days in southern Portugal, in Tavira on the Algarve coast. It was a beautiful place to visit and I was there to celebrate the 70th birthday of a close friend. The celebrations were great. Why was I stood on a chair? I was singing happy birthday of course! We enjoyed a delicious roast suckling pig for dinner. You'll know from previous instalments of 'Simon's News' that I really like my cars. As you can see the hire company provided me with one of the best cars I've been lucky enough to drive to date!!!!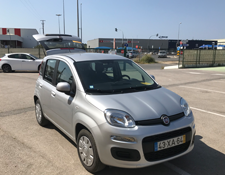 Back to reality and on the farms we have now completed fertilising all of the crop. We're definitely up to date and I'm happy with the progress we're making this year.
I went to watch England v Scotland in the rugby earlier this month. I was sat in the north end of the stand which was far from ideal considering that all of the tries in the first half were scored in the south end. In the second half, you guessed it… the all of the tries were once again scored in the south end.
I took a trip to South Africa to see my youngest grandson, Reilly. He is as cute as ever, but growing up at an astonishing rate. Here we are enjoying an ice cream in the sun.
I wish I had taken a photo of my recent cooking adventure for you all. Crème brûlée was on the menu at a recent dinner party that I hosted. Famous for their crisp sugar toppings, I'm told by the chefs here that if you don't have a blow torch, you can achieve this by grilling the desserts for a short time. I didn't have a blow torch, but I did have a weed wiper which I used to flame the puddings. It worked a treat and caramelised the tops really well and it impressed the guests!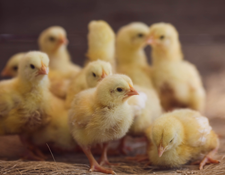 We're gearing up for a busy month coming up at Becketts Farm with our famous Easter event returning between 13th and 28th April. It will be open every day between 10am – 4pm and will be just £1 entry per person. There'll be animals to meet including goats, donkeys and sheep, not forgetting the chicks which are the stars of the show! We have always loved being able to show families chicks hatching from their shells, something not everyone has seen, or gets to see. It's really quite special so do make sure you come and visit us.
Until next time.
S. B.