The month of June brings lots of fantastic fresh local and British produce into the Farm Shop, including the much anticipated English Strawberries! You really can't beat them! It makes up for the fact that it will soon see the end of the short-lived Asparagus season. You might just catch the last few bunches in the farm shop if you're lucky.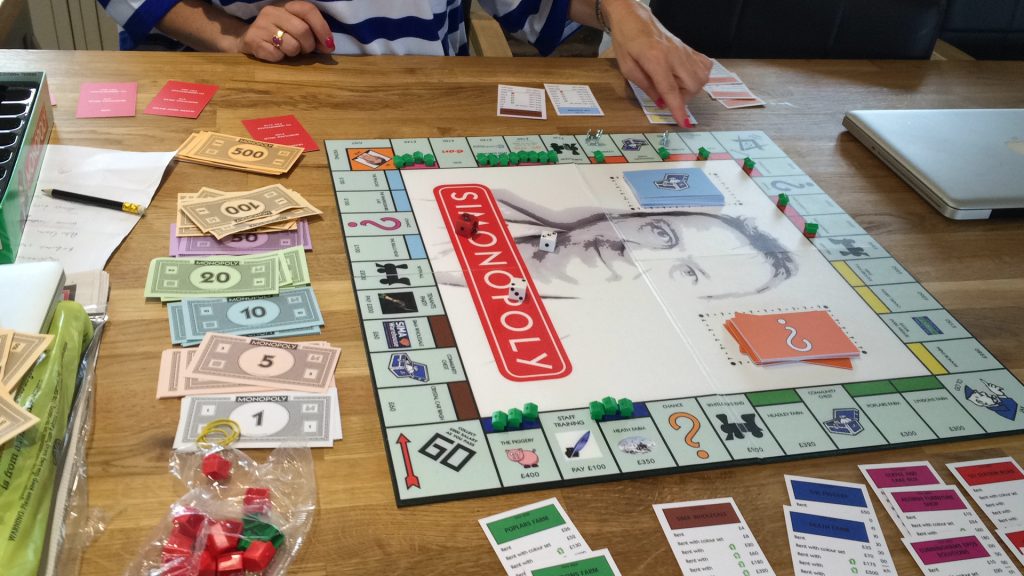 Following on from my birthday I received some very lovely presents, including my very own "SiMonopoly" board, with the Monopoly board personalised so that the properties around the edge of the board are the Farms we own, our businesses and partners! It was a very thoughtful gift from the staff here at Becketts including well thought out, personalised chance/community chest cards too, like the one shown here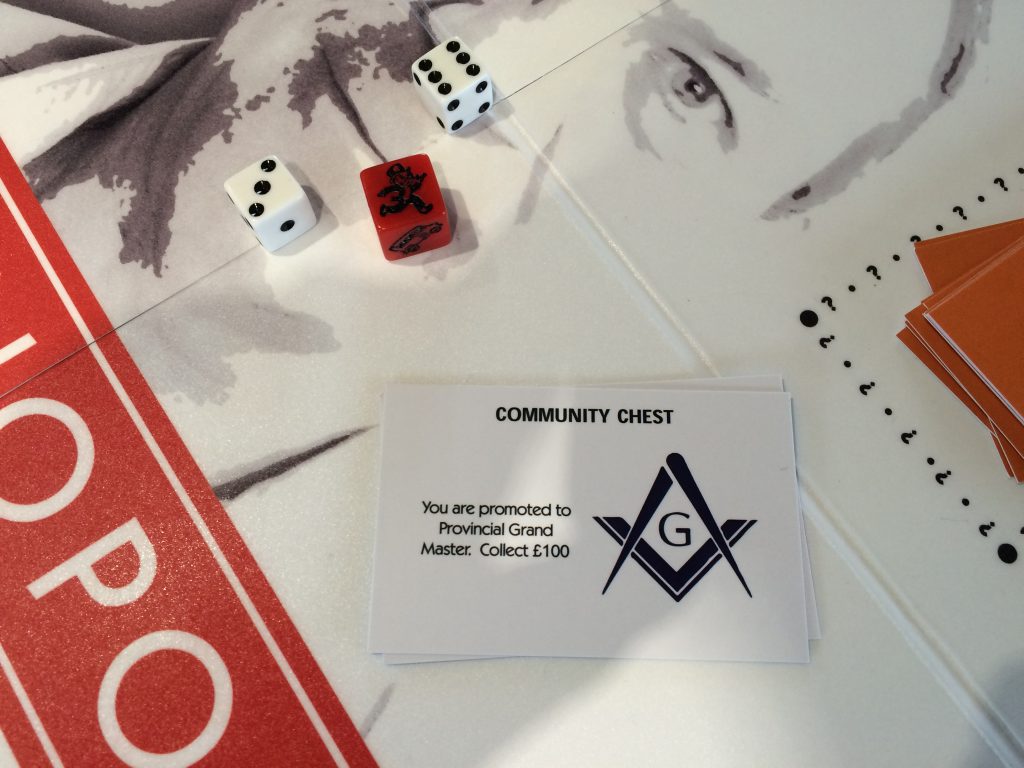 – however, if I were to be promoted to Provincial Grand Master at the Free Masons Lodge, I would like more than just £100.
Another lovely gift was the meal bought for me by my older brother, at Peel's Restaurant. The food is Michelin star and tasted superb – even better because my brother paid for it!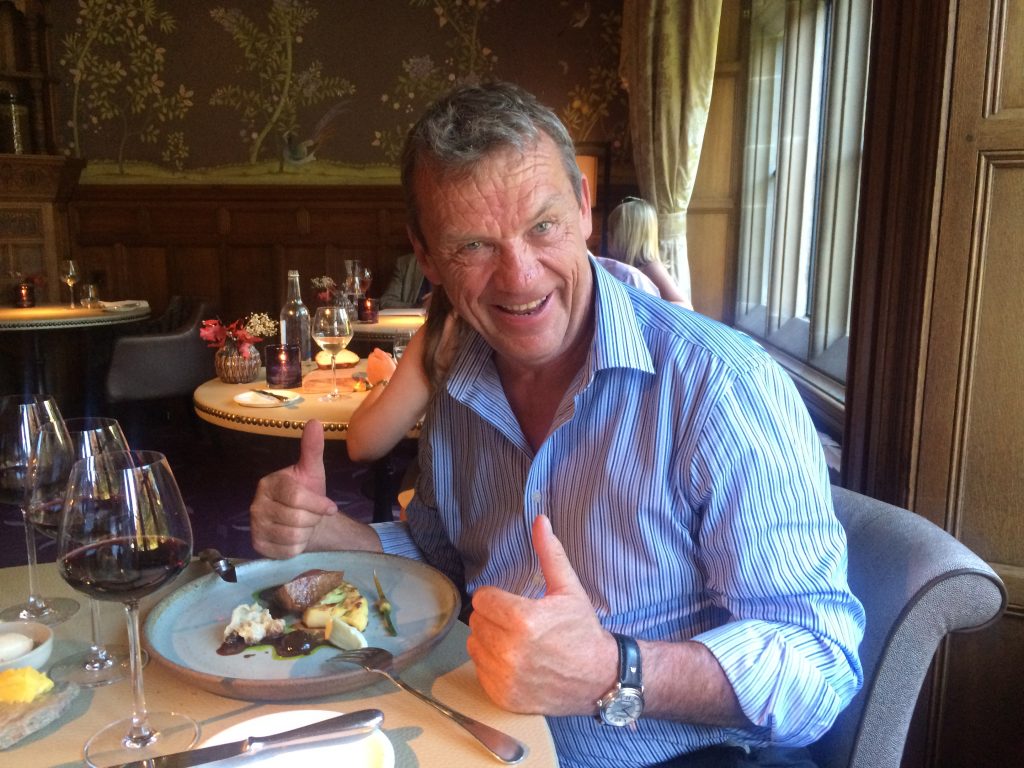 I am a proud father of four and this month I celebrated Father's Day with them all, and their partners with a beautiful brunch, cooked by them. I hope that you had a great Father's Day too, however you chose to spend it.
We set up the golf driving range in 2000 and when we did, I started taking an interest in golf and visiting several other driving ranges around the country. I've dipped in and out of playing golf over the years, but have started to really get back into it over the last few months again, retaining my handicap at 17.5.
I'm ashamed to report that last month too, I was caught speeding! I really don't advise it and would encourage you all to drive safely and avoid the awareness course that results. Although it was a 4 hour interruption that I could have done without, it was very educational and really opened my eyes.
My garden at home is plagued with moles which are a great nuisance. I have so far managed to catch two, but it seems that as soon as one is caught, another arrives and starts digging up the garden some more!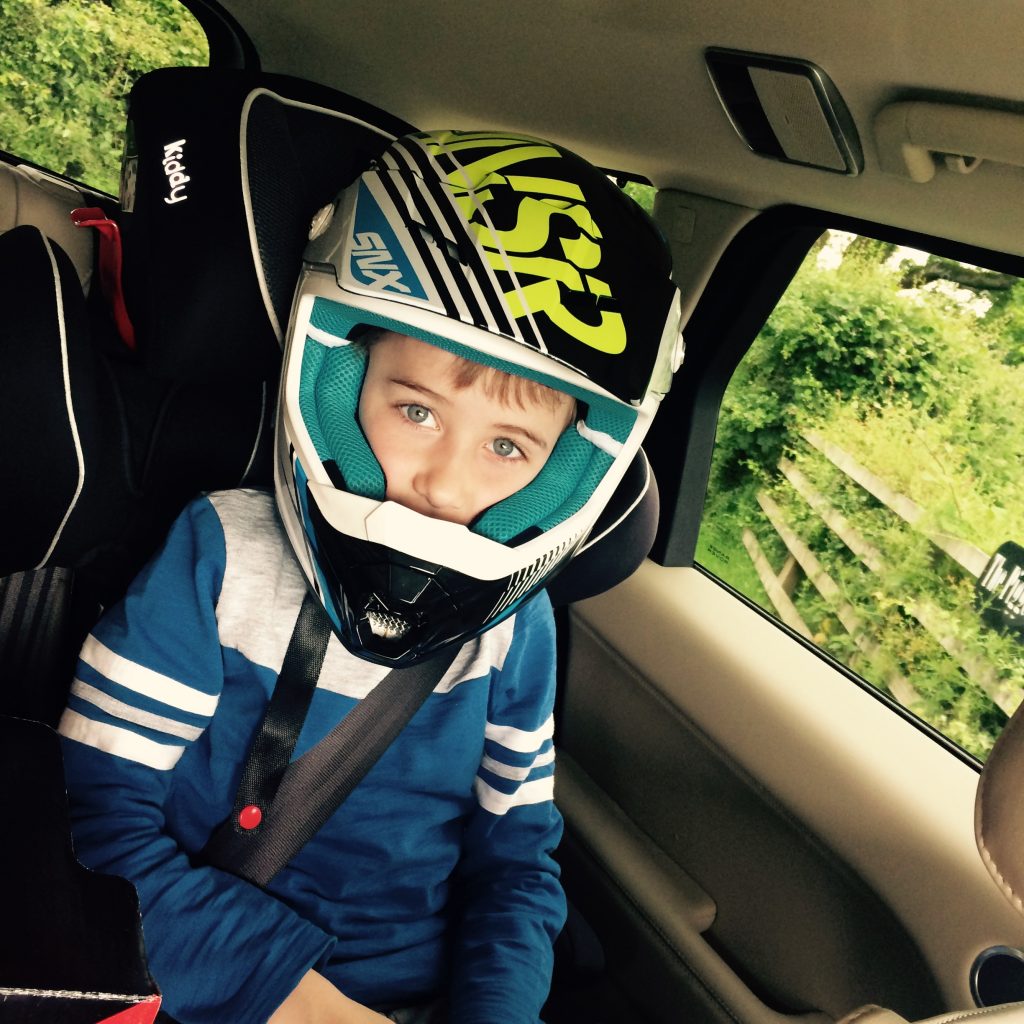 This month too, I bought a quad bike for my Grandson, Thomas. We went to the motorcycle shop to buy him a helmet and once it was on his head, he was not going to take it off! He spent the whole car journey from Coleshill to Earlswood wearing it (maybe he had heard about
my speeding fine and wanted to be extra safe)!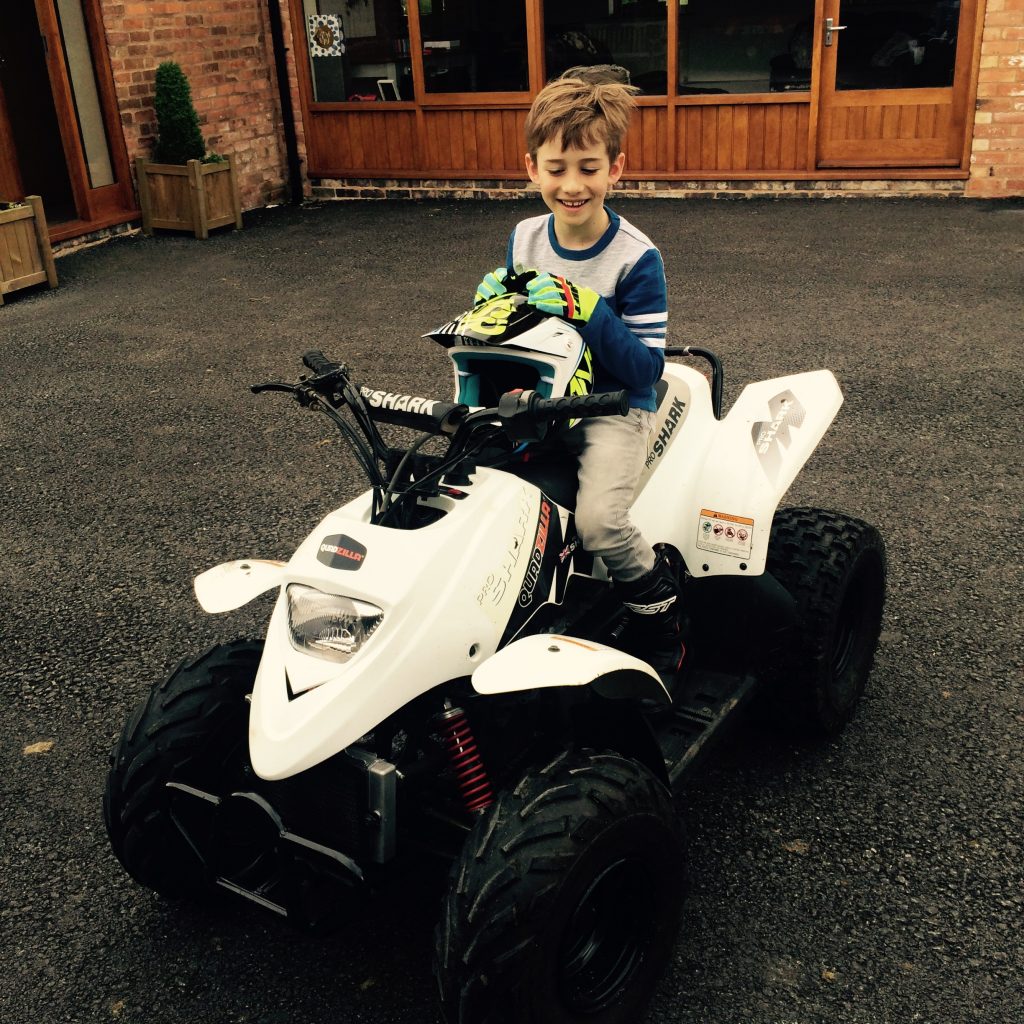 We have had the planning consent for some barn conversions, so that is the next project on the property side of the business. My Nephew, Rory has been building for 15 years and is joining the company to oversee and manage the construction work. Work is due to start on these in October, so all very exciting! Watch this space.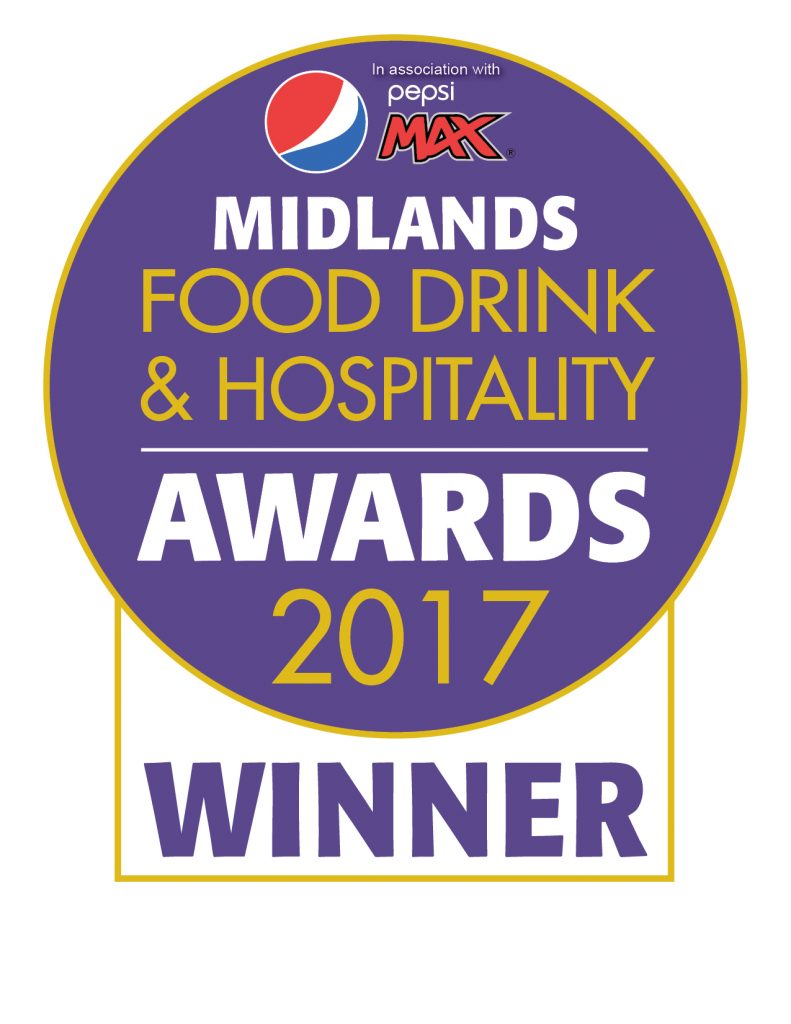 And finally… I've saved the best until last! This month's biggest news is that Becketts Farm have been awarded the "People's Choice" award at the Midlands Food, Drink & Hospitality Awards 2017! It was a fantastic evening collecting the award at an awards dinner at Edgbaston Cricket Ground.  A great occasion with lots of other amazing talent from the Midlands in the business of food & drink, including Anderson's Steak & Grill which won Best Steakhouse and is owned by a good friend of mine, Nick Crudgington. Well
done to him and all of the other winners
too!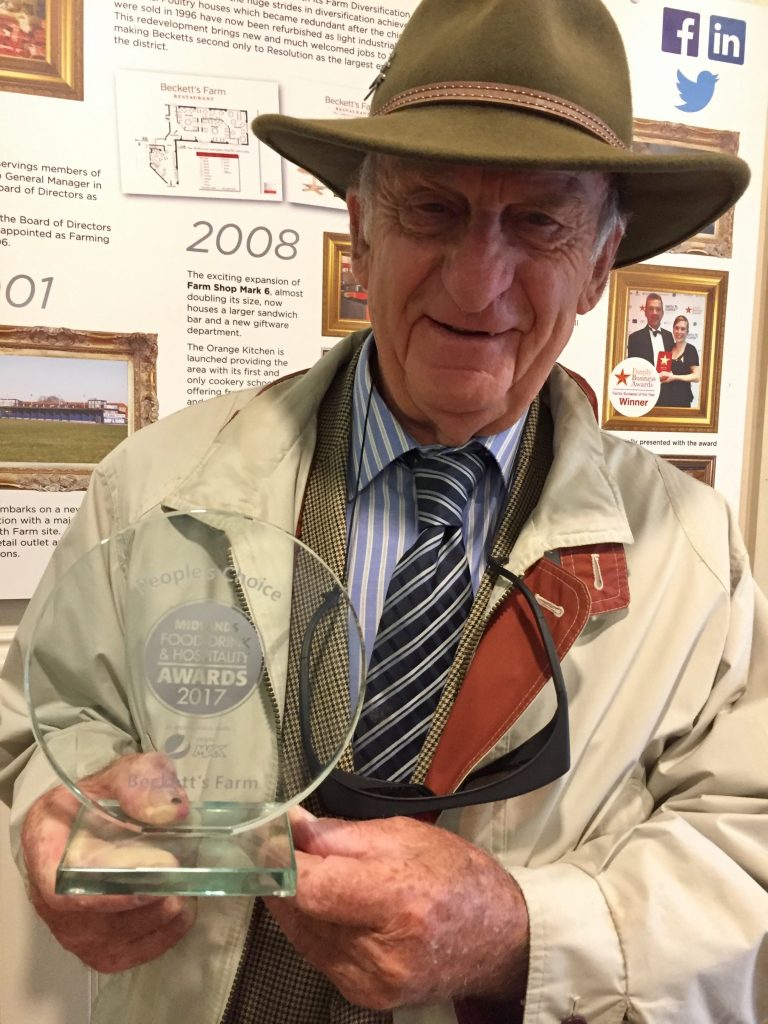 The staff here at Becketts Farm work very hard to ensure that our customers are always delivered the best service possible and so I have to say a HUGE thank you to them for their hard work and dedication and for making this win possible. I also owe my thanks to our brilliant customers too, who voted for us in their hundreds. You really are an amazing bunch of people.
From Father's day, to my grandson's first motorbike helmet; my nephew joining the business, to being named "People's Choice" in the whole of the Midlands, I might just burst with pride this month – what a bloody good month!!!!!!
Until next time.
S. B.